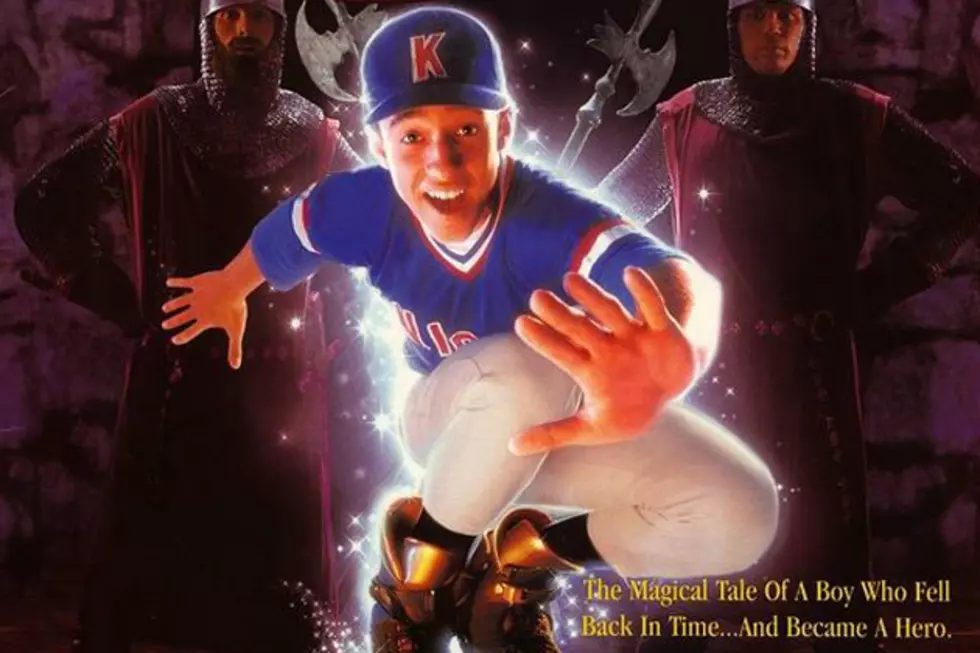 See the Cast of 'A Kid In King Arthur's Court' Then and Now
Walt Disney Pictures
The movie 'A Kid in King Arthur's Court' puts a modern twist on the classic Mark Twain tale 'A Connecticut Yankee in King Arthur's Court.'
While the film wasn't much of a hit in theaters, it developed a cult following amongst '90s kids on video. It also launched the career of Thomas Ian Nicholas, who went on to success with the 'American Pie' franchise.
However his star has been outshone by a couple of the supporting actors in the movie, who have become Hollywood A-Listers.
See who they are and what the entire cast of 'A Kid In King Arthur's Court' is up to these days below.
Kate Winslet, Princess Sarah

Walt Disney Pictures / Stephen Lovekin, Getty Images

Walt Disney Pictures / Stephen Lovekin, Getty Images

Then: Winslet only had a handful of credits, including her breakthrough turn in Peter Jackson's 'Heavenly Creatures,' when she played Princess Sarah. Two years later, she starred in a little film called 'Titanic.'

Now: One of the most acclaimed actresses of her generation, Winslet hasn't been in a movie since 2011 -- perhaps because she was two busy raising her two children and marrying a man named Ned Rock'n Roll. But she will be back in 2013 as the star of the drama 'Labor Day.'

Daniel Craig , Master Kane

Walt Disney Pictures / Brendan Thorne, Getty Images

Walt Disney Pictures / Brendan Thorne, Getty Images

Then: You may remember Craig as Master Kane in 'A Kid In King Arthur's Court.' Craig was a classically trained actor who already had some success in theater, but this was only his second movie appearance.

Now: Despite being shorter and blonder than all the men who have preceded him in the iconic role of James Bond, many critics think Craig is the best 007 yet. In 2013, Craig will lose the tuxedo and head a blockbuster cast in George Clooney's World War 2 drama 'Monuments Men.' He is also expected to reprise his role as investigative journalist Mikael Blomkvist in 'The Girl Who Played With Fire,' the rumored sequel to 'The Girl With the Dragon Tattoo.'

Thomas Ian Nicholas, Calvin Fuller

Walt Disney Pictures / Alberto E Rodriguez, Getty Images

Walt Disney Pictures / Alberto E Rodriguez, Getty Images

Then: Nicholas played Calvin Fuller, the titular "kid" who ends up in King Arthur's court. Two years earlier he had starred in 'Rookie of The Year,' and in 1999 he snagged the role he will probably always be best known for -- nice guy Kevin Meyers in 'American Pie.'

Now: When he's not appearing in yet another American Pie sequel -- the most recent being 2012's 'American Reunion' -- Nicholas is a guitar player. He recently released a self -titled EP, which followed up his albums 'Without Warning' and 'Heroes Are Human.'

Joss Ackland, King Arthur

Walt Disney Pictures / Ian Gavan, Getty Images

Walt Disney Pictures / Ian Gavan, Getty Images

Then: Ackland snagged the plum role of King Arthur in 'A Kid in King Arthur's Court.' Most famous in his native England, American audiences should still recognize him from 'Bill & Ted's Bogus Journey,' 'The Hunt For Red October' and 'Lethal Weapon II.'

Now: There is no slowing down for this octogenarian, who will play supporting roles in the upcoming films 'Prisoners of the Sun' and 'Katherine of Alexandra.'

Paloma Baeza, Princess Katey

Walt Disney Pictures / Listal

Walt Disney Pictures / Listal

Then: Baeza was Princess Katey, Calvin's royal crush. She had made her screen debut the year before in the British TV series 'Mud.'

Now: Her last role was in 2008, when she played Mary Magdalene in the BBC mini-series 'The Passion.' Baeza is married to screenwriter Alex Garland ('28 Days Later') with whom she has two children.

Walt Disney Pictures / IMDB

Walt Disney Pictures / IMDB

Then: Malik made an impression as baddie Lord Belasco. The Pakistan-born actor also had a prominent role as villain Salim Abu Aziz in 'True Lies.' He is known in his adopted homeland of England for appearing in various Merchant/Ivory TV series.

Now: Malik is part of the cast of the BBC drama 'Upstairs Downstairs.' He also played supporting roles in the recent films 'John Carter' and 'Sex and the City 2.'

Walt Disney Pictures / DigitalSpy

Walt Disney Pictures / DigitalSpy

Then: Ron Moody was the wizard Merlin in 'A Kid in King Arthur's Court.' He had been most famous for starring as Fagin in the 1968 movie 'Oliver!' It was a role he originated eight years earlier in the stage version.

Now: Moody is still acting at 89, recently doing an episode of the English hospital drama 'Holby City.' In 2010, he surprised and thrilled audiences by singing a song in the latest stage revival of 'Oliver.'
More From KBUL NEWS TALK 970 AM & 103.3 FM