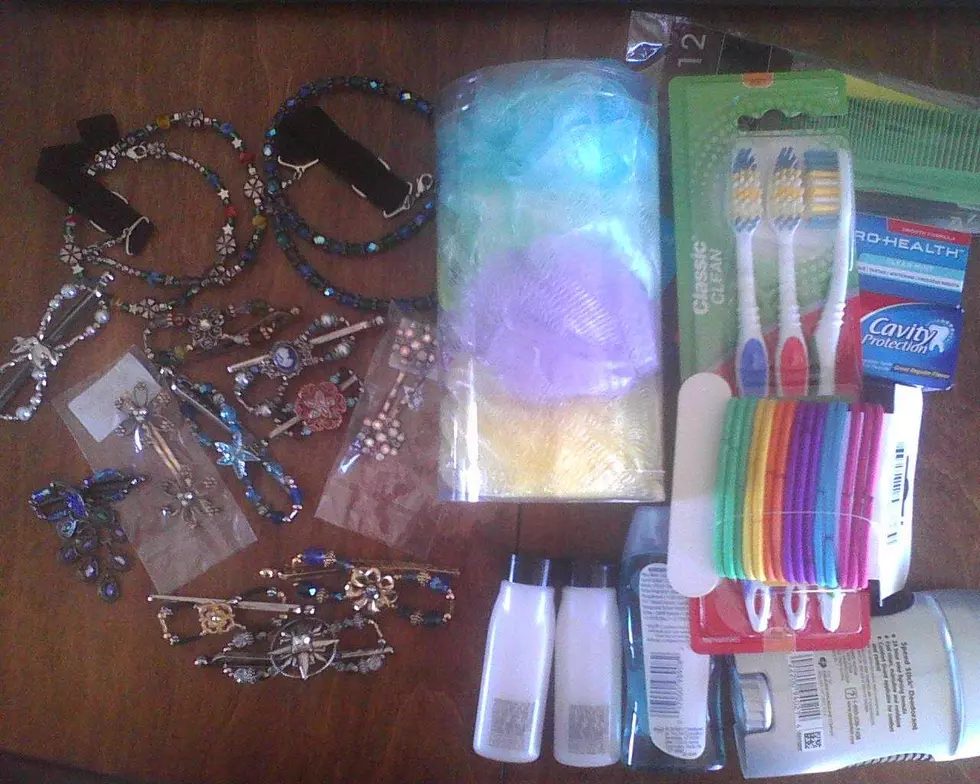 An Exchange of Gifts for Others: A Modern Christmas Story
Credit: Travis Lee, Townsquare Media
Days to go in the Christmas season and we are likely hip-deep in shopping and wrapping. While the focus is on family and friends now, earlier I had the heartfelt warmth to exchange gifts with a dear friend, not for ourselves but for others in need.
My good friend had a home business in hair barrettes fancy and bejeweled with styles to fit many likes and personalities. I offered to buy her entire stock to give to each woman staying at HerRefuge, a shelter for those who escaped human and sex trafficking.
"Instead of selling them to you, Travis," my friend said, "I'll donate them to the Refuge."
"You sure?" I asked.  "Absolutely," she insisted.
Now this dear friend (name withheld at her request) has a close tie to the Lockwood Schools, with a new high school under construction. Many students in the overall Billings area are homeless and couch surfing. So I made an offer.
"For these barrettes, I will purchase and donate hygiene items to the Lockwood Schools, so that they can give to homeless teens."
And so an exchange of gifts was made. Along with the barrettes were cute hairpins and beaded headbands for the ladies at the HerRefuge. To date, I have delivered two boxes to Lockwood Schools with toothbrushes, toothpaste, deodorant, combs, body wash and those scrubby puffs, shampoo, and even fragrance sprays and makeup kits. With the holiday I included socks, scarves, and cute Santa hats so these teens can also get into the festive season.
I will continue to pick up these items whenever I go shopping and deliver them periodically throughout the year.
Thanks so much to my Dear Special Friend for this caring exchange of presents to warm others.
Great gifts like these don't need a season. With the reason comes the care, and with the care comes the action.
More From KBUL NEWS TALK 970 AM & 103.3 FM