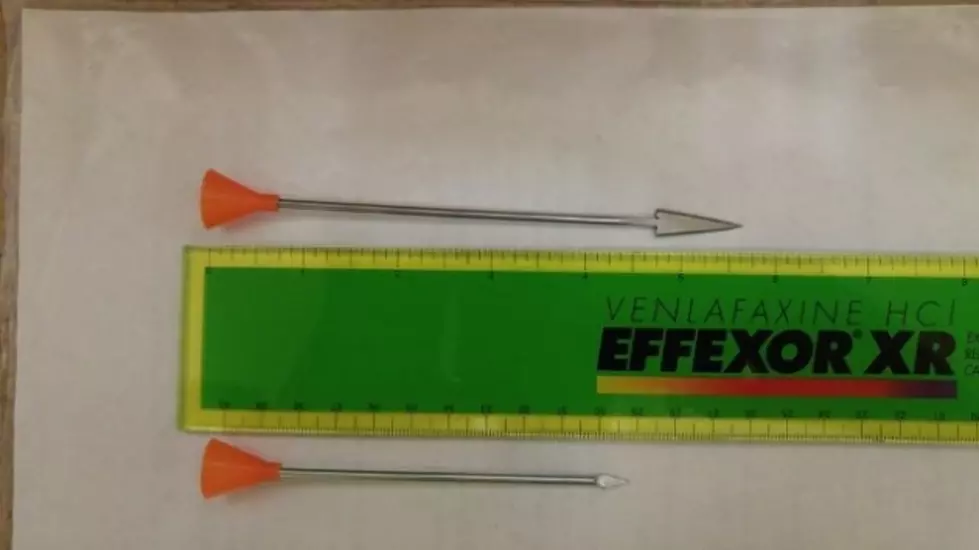 At Least Seven Missoula County Pets Attacked With Blow Darts, Many Cats Missing
Photo Courtesy of NBC Montana
Missoula County Animal Control is looking for information on numerous pet attacks in the Lolo Area.
"Just in the last day [October 5], we've had reports of cats and dogs being shot with blow darts," said Missoula County Animal Control Supervisor Jeff Darrah.  "Right now, it's pretty much just been in the Lolo area. We've recovered several of them:  the darts have an orange cup on the end of them, about half to 3/4 inch in diameter and a stainless steel dart about four to six inches long."
Darrah says that at least seven animals have been shot. So far, none of the animals have died, but there are many cats that have gone missing.
"We have some traps set to catch a few cats that have been darted, but are not doing very well," Darrah said. "We did have a gentleman call that had a dog shot, a husky, I believe,  while it was in his yard, in his kennel. In order to shoot the dog, someone probably had to go into his yard to do it. "
Darrah did not want to mention the locations where the animals had been shot, in case it might hinder the investigation, but said they were in three different areas in Lolo. The attacks appear to be occurring in the evening or maybe at night. Anyone with information is asked to call the Missoula sheriff's department.
More From KBUL NEWS TALK 970 AM & 103.3 FM