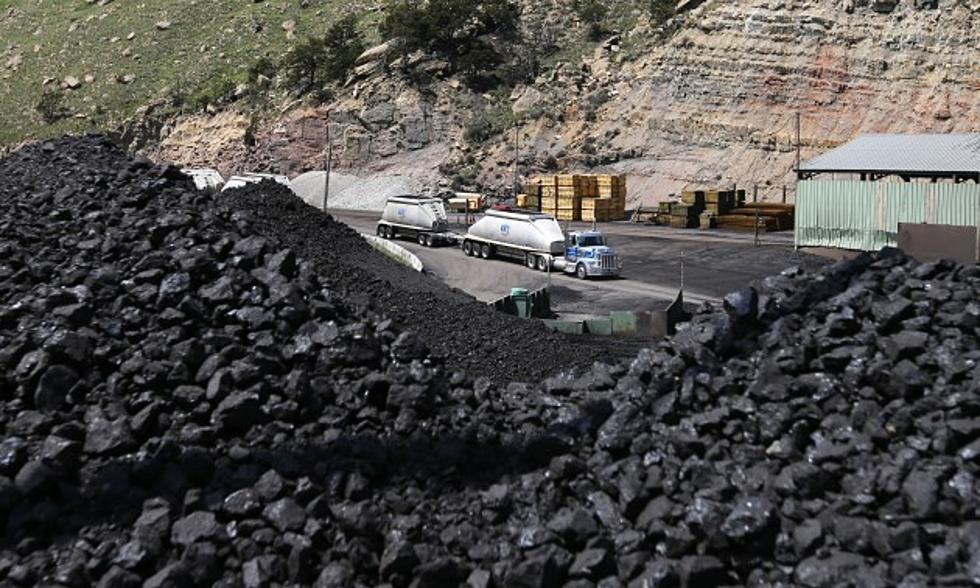 California Insurance Commissioner Seeks To Defund Fossil Fuel By Encouraging Divestment
Coal
One method that environmental activists are using to end use of fossil fuels is to convince government entities to stop investing in companies that produce energy from coal and other non-renewable energy sources.
That's what California Insurance Commissioner David Jones is proposing through his 'Climate Risk Carbon Initiative'. Opposing that effort are insurance commissioners and attorneys general from several energy producing states, including Montana.
Insurance Commissioner Matt Rosendale has joined Montana Attorney General Tim Fox in asking California to cease and desist asking other states to sign a pledge to divest from the coal industry.
"California is pursuing another misguided political agenda to put Montana coal workers out of their jobs, and is risking the solvency of our insurance industry in the process," Rosendale said. "California needs to immediately end its initiative before it harms Montana insurance consumers and energy workers."
"Not only does California's Climate Risk Carbon Initiative undermine the authority of each insurer's domestic regulator, such a request substitutes traditional insurance solvency regulation with a narrow political agenda that places politics above sound insurance regulatory practices," he said. "Using the pressure of government to push a company—especially an out-of-state company subject to the authority of its domestic regulator—in one direction over another is improper and detrimental to state-based insurance regulation. Doing so to accomplish a political agenda, rather than a solvency- and consumer-focused agenda, is unacceptable and undermines our authority to credibly regulate this industry."
Five other state insurance commissioners and 12 other attorneys general have joined Montana in opposing the California anti-coal initiative.
More From KBUL NEWS TALK 970 AM & 103.3 FM