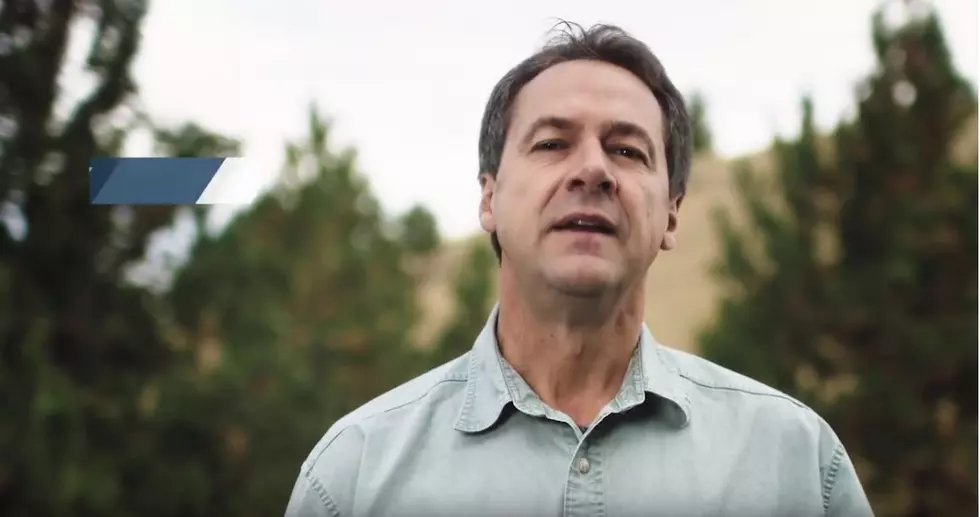 Calls for Bullock to Step Down, Investigation
Courtesy screenshot from Healthy Montana pro I-185 ad on YouTube
We all knew that 2020 was a presidential pipe dream for Gov. Steve Bullock (D-MT), but we thought they'd at least give him a chance to eat a corn dog at the Iowa State Fair this year before the wheels came off of his 2020 run.
At this rate, national Dems won't even want Bullock to run for the US Senate in 2020, let alone the White House. This, as Bullock is snagged up in a sexual harassment scandal that goes all the way to the New York City mayor's office.
Plus, former Montana Congressman Rick Hill (R) added this on Facebook (shared with permission):
Bullock rewarded his aid with the plum job at the Democrat Governor's Association. Bullock needed an ally there to do his dirty work in the upcoming re-election campaign. The real question Montanans ought to be asking is whether O'Brien engaged in similar misconduct while running the governor's campaign or while working at the state Capitol. And why did Bullock cover up the reason for his firing? Recall there were suggestions of misconduct within the Capitol when Bullock's second Lt Governor was forced out. Its time to get to the truth about these matters.
The Legislature should subpoena, if necessary, all of the secret legal settlements during the Bullock administration to see how many more of these are out there.
All of these stories certainly beg the question, which remains to be answered by the governor: why did he force his female lieutenant governor out of office?
More From KBUL NEWS TALK 970 AM & 103.3 FM