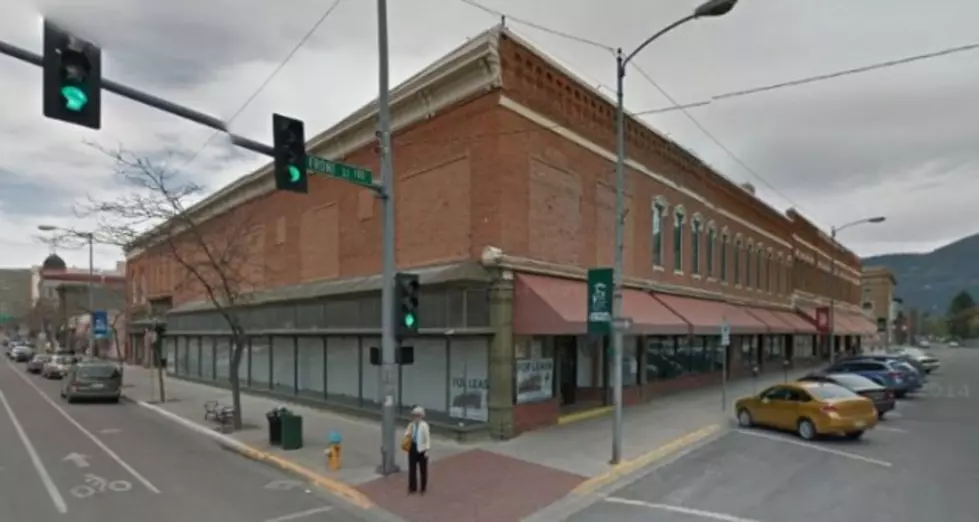 Contractor Explains Initial Plans for Missoula's Historic Mercantile Building
Photo courtesy of Google maps
Missoula's historic Mercantile Building is under contract and will soon be renovated after four years of lying dormant. Contractors Stephen Glenn and Dario Passalalpi of DMC Contractors are working together on the remodel. Passalalpi says the choice to work on "The Merc" was an easy one.
"Why not?" said Passalalpi. "What a great spot, what a great historic building, it's something to get enthusiastic about and inspire you to get up in the morning and go to work. We want to fix this building up, give it a new life, and give the community something they can be proud of. If we can just be another chapter in its glorious history, that would be awesome."
As far as the look of the remodel is concerned, Passalalpi says the ground floor is expected to be a mixture of retail stores and perhaps a restaurant. No but the real mystery is what will be on the second floor.
"We have a couple different ideas that we haven't pinned down," Passalalpi said. "I'd just like to keep those to ourselves for right now. When we get a little further along, I'll be happy to share that, but at this point were just talking about a couple different ideas. The second floor is definitely the lynchpin of this whole th9ing and if we can get that to work it will definitely be a great property."
The goal for the exterior is to "stay true to the architecture and the history" of "The Merc."
Pasalalpi says that he and Glenn will be flying into Missoula to plan out the space and do preliminary work before the end of November. They are willing to talk to perspective tenants, but are trying to wait on any contracts until they have a better feel for what the building will be able to do.
Dario Passalalpi:
More From KBUL NEWS TALK 970 AM & 103.3 FM