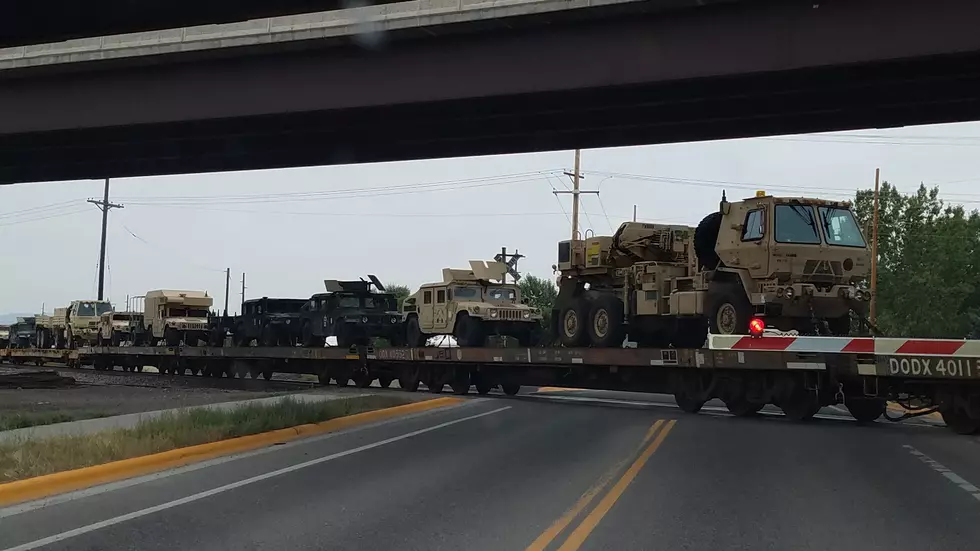 Dozens of Military Vehicles on a Train Through Bozeman
Military vehicles on train - Michelle Wolfe
Around 100 various military vehicles were headed east on a train through Bozeman on Thursday around 11am.
Sure, things have to be moved one way or another, but it's been difficult to find out where this military haul was headed.
I think I could identify a couple of the vehicles: of course the AM Humvees (High Mobility Multipurpose Wheeled Vehicle) and it looked to be some OSHKOSH Heavy Haul tractors among others I couldn't identify.
DO YOU KNOW WHAT THE REST WERE???
There was nothing else on the train other than military vehicles of various size.
More From KBUL NEWS TALK 970 AM & 103.3 FM