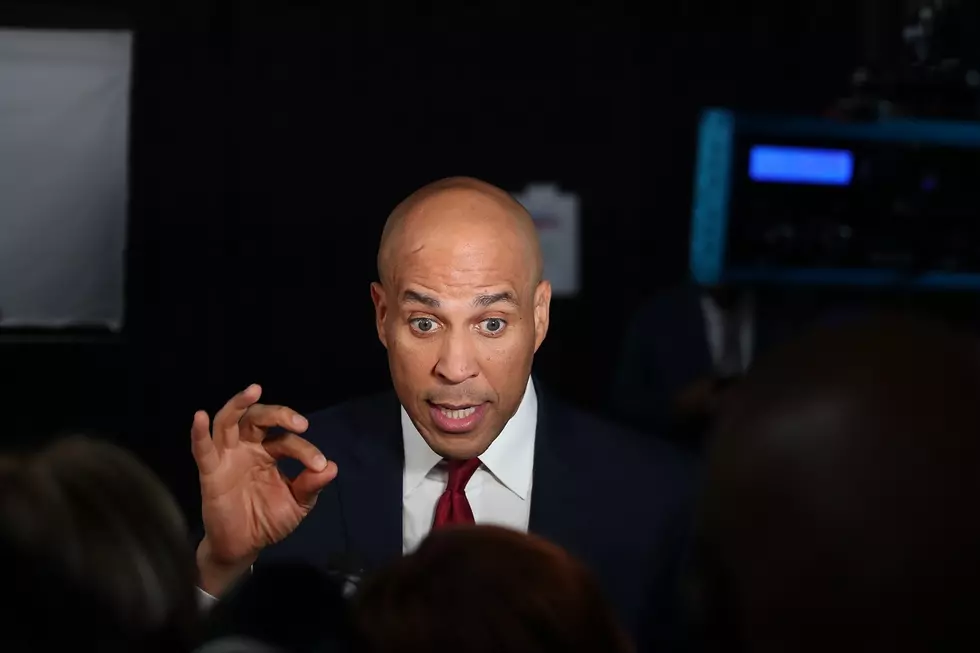 Drovers.com: Booker Wants to Ban Feedlots
(Photo by Joe Raedle/Getty Images)
It's a good thing Cory Booker is a Democrat Senator and presidential candidate, and not a Naval Academy or West Point cadet. Based on the picture above, some nutjob might accuse the senator of flashing a "white power" sign. (Is this not the dumbest cooked up controversy you've heard in some time?)
A couple weeks ago, I joked about Sen. Kamala Harris (D-CA) dropping out of the presidential race leading to an all-white Democrat presidential candidate field:
"What about Spartacus?" One of our radio listeners asked, referring to Cory Booker. Well, sounds like he is still in the race, but is failing to qualify for Thursday night's debate. And now he is out with a radical new proposal to ban feedlots, according to Drovers.com:
The new bill uses the EPA's definition of a large concentrated animal feeding operation, which includes farms with at least 700 dairy cows, 2,500 hogs, 1,000 cattle and 125,000 broiler chickens. Up to $100 billion over a decade would be set aside for voluntary buyouts to owners who want to transition to other types of agriculture, or to help pay off any outstanding debt.
Enter your number to get our free mobile app
More From KBUL NEWS TALK 970 AM & 103.3 FM