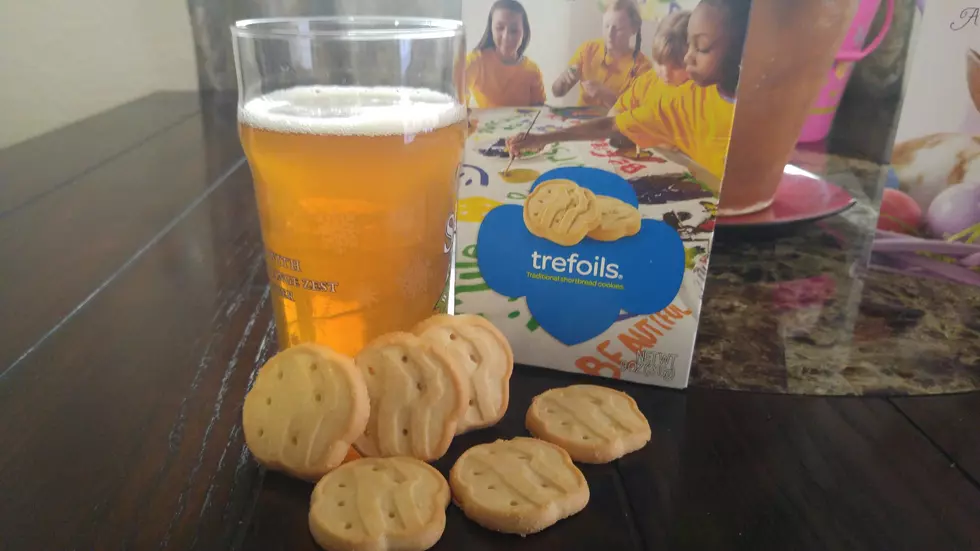 Girl Scout Cookies and Montana Beer [Poll]
Dylan Ayer, Townsquare Media
You've seen the articles on Facebook, people pairing their Girl Scout cookies with wine.  Well, that's all fine and good if you're a wine fan, but what about those of us that love beer? I started doing this last year when I saw an article about wine and Girl Scout cookies.
My favorite cookie is the Trefoils. I'm a simple girl, the buttery cookie is for me.  I know everyone has his or her favorite and I'm not here to debate the cookie.  I want to know if I'm the only one that pairs them with beer.
Since my fav is the Trefoils,, I would choose to pair them with these local brews.  Which one gets your vote?
Trefoils and Uberbrew's -  White Noise Hefeweizen
Trefoils and Angry Hanks -  Anger Management Belgian Wheat
Trefoils and Montana Brewing Company - Sharptail Pale Ale
More From KBUL NEWS TALK 970 AM & 103.3 FM