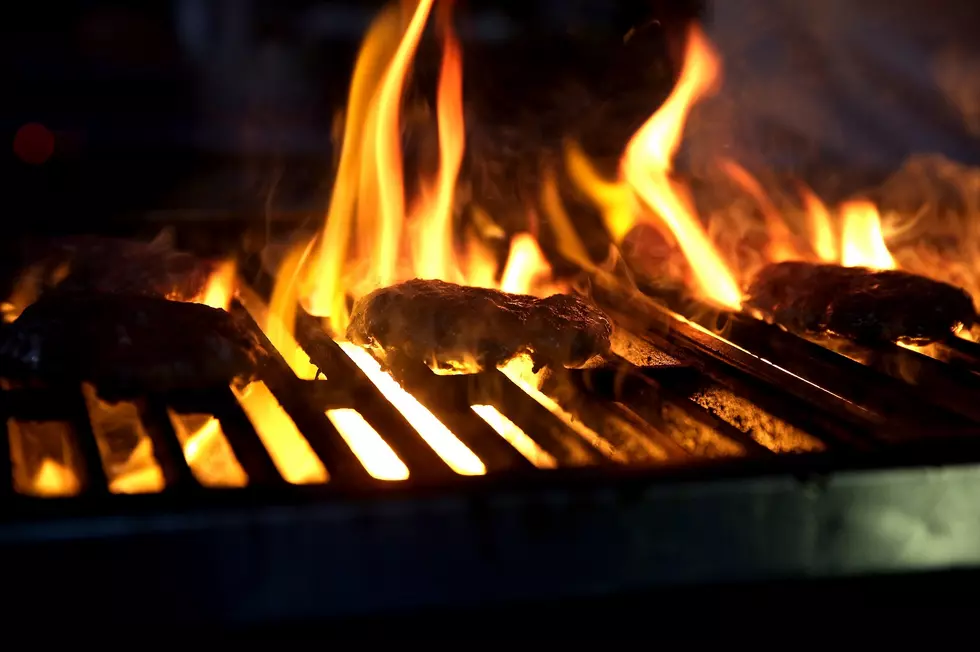 How I Make The Perfect Burger
credit: Neilson Barnard, Getty Images
I've seen and tasted many different hamburger recipes over the years, but personally I'm a purist when it comes to cooking burgers on the grill.  You can customize the toppings, but I'm going to share my favorite below.
First off, you have to start with the right meat.  It needs to be 80/20.  I know many are tempted to buy the extra lean stuff either for health reasons, or because they assume since it costs more it tastes better...not the case with burgers.  If you start with that 93% lean stuff, you'll end up with dry, crumbly burgers.  As far as seasoning the meat goes, here's all I do:
salt/pepper to taste (be liberal with these.  Two pounds of meat is quite a bit)
That's it!  No onion soup mix, jalapenos or otherwise.  Mix that up and form your patties (about 6-8 for 2 lbs. of meat).  I know it sounds simple, but of all the recipes I've tried, not only does this taste best coming off the grill, but it's my most complimented burger.  If you want to get fancy, you can do a leaner cut of beef, but add in pork fat.  That will require either a butcher or a meat grinder to get it right, so I just stick with the 80/20.
Now, how do you dress it up?  I'll leave the bun choice up to you, but whatever you choose, I recommend lightly toasting in on the grill.  I don't like crunchy bread, but some butter on the inside and a few seconds on the grill (just enough time to get the grill marks) makes a huge difference.
As for the sauce, again, personal preference, but here's my favorite:
Freshly squeezed juice of 1/2 a lemon
Mix that up well.  The lemon juice will thin it down quite a bit. It's not runny, but less viscous than mayonnaise.
Top the sauced burger with some good blue cheese and crispy onion strings - not breaded, just onion strips fried in canola oil.
Feel free to add lettuce and tomato, but for me, it's perfect as described.  The olive oil mixed with the 80/20 meat will produce some juicy (but not greasy) patties.  The sauce goes perfect with blue cheese and the crispy onions give you the crunch and flavor that lettuce can't.
As I mentioned in the beginning, there are countless burger recipes out there.  For me, this is the one I'll be wishing for on Memorial Day.  For those who would rather get their cooking advice from a Scottish guy with a decent reputation when it comes to food prep,  I'm throwing in a Gordon Ramsey video below.  Some great techniques worth stealing in this one.
More From KBUL NEWS TALK 970 AM & 103.3 FM