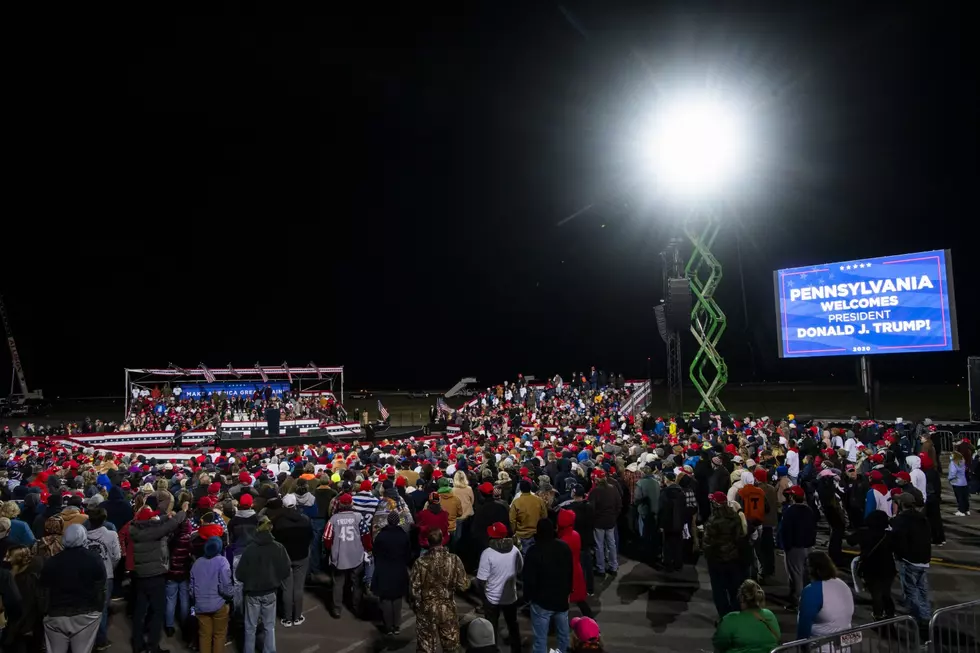 In Helena, Trump Flags Outselling Biden Flags 10-1
(Photo by Eduardo Munoz Alvarez/Getty Images)
Enter your number to get our free mobile app
What's gonna happen with the presidential race on election day? We will soon find out. But as we head into election night here in Montana, there's a couple of stories that stood out to me. One closer to home, and the other in the critical battleground state of Pennsylvania.
Let's start with the story closer to home. Phil Drake had a great story for The Great Falls Tribune. He stopped in at Montana Flag and Pole where they are selling both Trump flags and Biden flags. The owners told Drake that Trump flags are outselling Biden flags 10-1. Oftentimes, a Trump supporter will stop in to buy a flag for themselves, and then end up buying extras for friends and neighbors. Meanwhile...
A supporter for Democrat Joe Biden will come in, peruse the flag (apparently as if purchasing a home, car or new kidney), ask the price (anywhere from $28-$40) and then decide they really don't want a flag after all, saying they will "wait and see what happens."
As I noted via Twitter, Helena is a Democrat stronghold. If Biden was selling anywhere in the state, you'd think it would be there.
I imagine Montana Republicans are hopeful that this enthusiasm will spread far down the ticket and translate into support for other GOP candidates on the ballot. President Trump is expected to easily win Montana.
...the Biden-Harris ticket offers us higher taxes and a nanny state that will bow to the bullies and the woke who would tear down history rather than learning from history and building up the country.

It offers an end to fracking and other Cuckoo California dreams that will cost the economy and the people who most need work right now. "Good-paying green jobs" are probably not jobs for Pittsburgh, or Cleveland, or Toledo, or Youngstown.
8 Best Sandwich Shops in Billings
More From KBUL NEWS TALK 970 AM & 103.3 FM