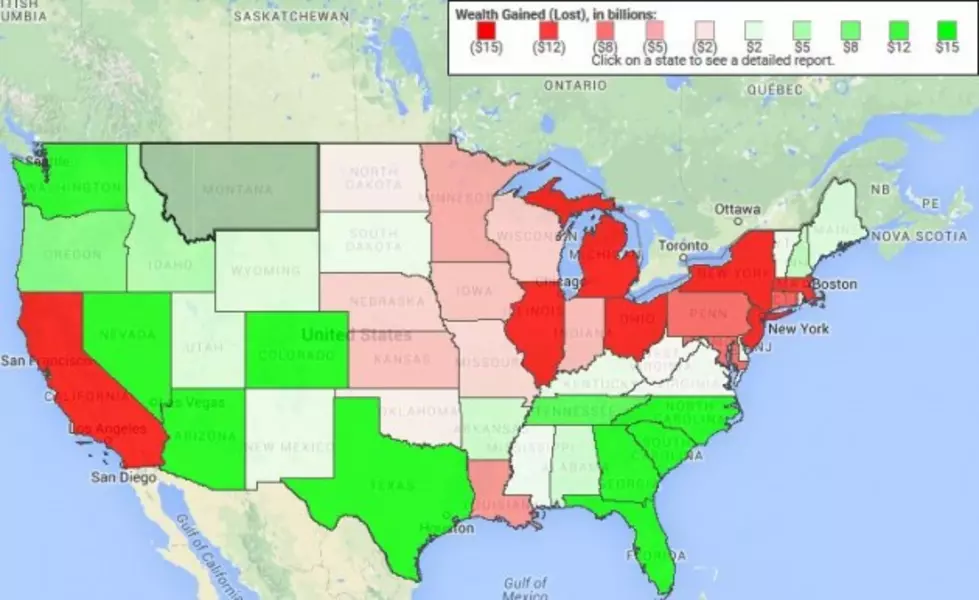 IRS Data Shows Montana as a Tax Migration Winner
Screenshot courtesy of http://www.howmoneywalks.com/irs-tax-migration/
The IRS recently released a package of Tax Migration Data for 2013, which shows when people stop paying taxes in one place and started paying them in another. According to Montana Bureau of Business and economic research Director Patrick Barkey, the data indicates that a lot more people are deciding to move than during the last economic downturn.
"It's showing some interesting trends," Barkey said. "One of the things that happened during the recession, which, of course,is now  six years in the rear view mirror, is that migration abruptly slowed down. The data, which are now complete through 2013 show levels of migration both between states and within states coming back up to levels that are more normal."
Montana's big cities, and the state as a whole, are getting more taxpayers than they are losing, but that is not the case for every state.
"Net, both the State of Montana and the most urbanized counties are adding more people. In Western Montana, they tend to be more from out of state, in a county like Yellowstone, which gets plenty of out-of-state migrants as well, but it tends to attract more migrants from within Montana."
Montana seems to be a big draw for California taxpayers: for example, three of the top five counties who lost tax money and tax payers to Missoula include San Diego, Los Angeles, and Orange County California.
More From KBUL NEWS TALK 970 AM & 103.3 FM