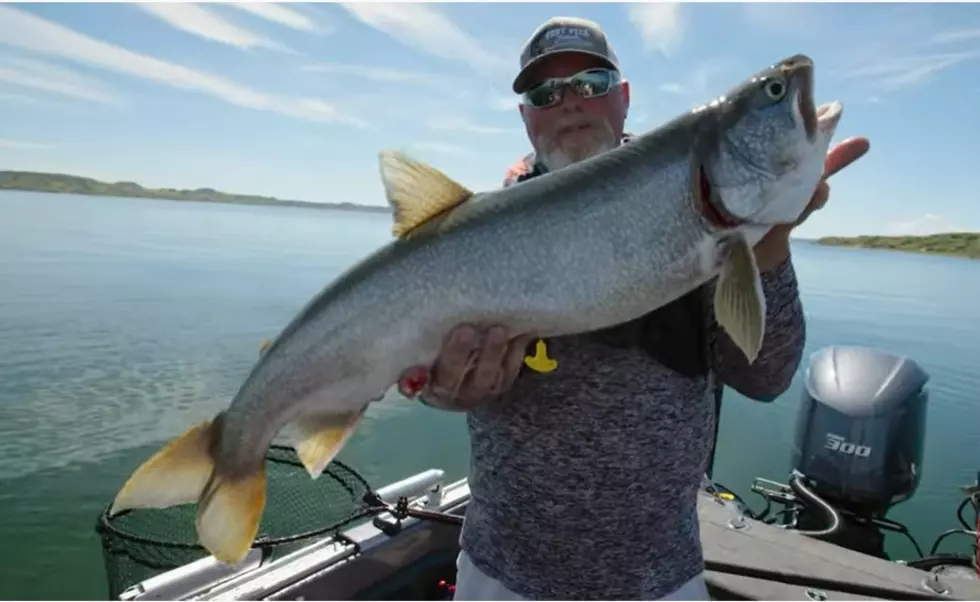 "It's Out"- In Depth Outdoors Episode from Fort Peck Lake
Credit InDepthOutdoorsTV YouTube Screenshot
Enter your number to get our free mobile app
If you want to watch a 30 minute show where you see these guys do nothing but just pull in monster fish after monster fish on Fort Peck Lake, you'll have to give this a watch.
Here's how the host describes his time at Fort Peck Lake in the episode:
"There are places in this country, drive to 'em, all the amenities, and the fishing is just 'out of this world.' This is one of those places." (21 minute mark)
I don't know what else to say about this whole deal. If you wanna tussle with a fish that can kick your hind end, wear you out, in a beautiful part of the country- you gotta put this on the bucket list.   (26 minute mark)
UPDATE: After drafting this initial story, I also reached out to the folks at the Fort Peck Marina. Here's how they described the fishing and the filming:
The show was shot in June this last summer and it was a totally insane laker nite. We landed over 70 lakers in 2 hours and it was a beautiful day. People that have never experienced this lake trout in fort peck are truly missing out on some of the funnest fishing around.
Click below for the full episode:
CHECK IT OUT: 10 Montana Restaurants That Have Been On TV
More From KBUL NEWS TALK 970 AM & 103.3 FM