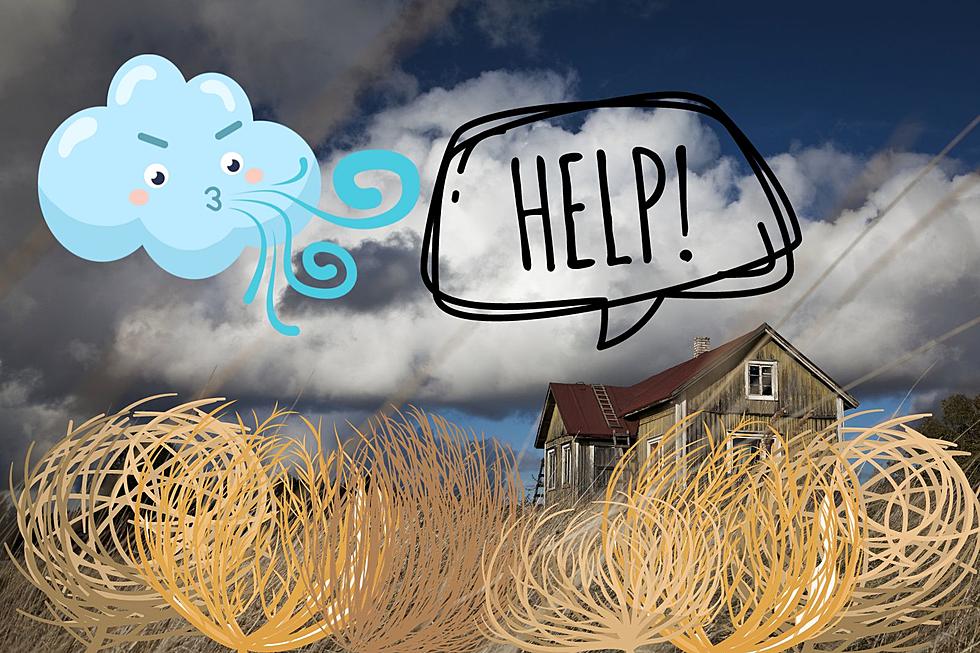 [WATCH] Montana Winds Bury Homes in a Massive Sea of Tumbleweeds
canva.com
We are no strangers to wind here in Montana. For anyone who has spent any time on the eastern slope of the Rocky Mountains, you have felt the true force of nature. Wind in Montana can get intense. So much so that i recently buried an entire neighborhood in a sea of tumbleweeds. It all happened in what we consider "Montana's Windy City," Great Falls, MT.
Of course, people like to lean on Great Falls as being the "windy city." But, it surprisingly is not the worst for wind. Great Falls only averages an annual wind speed of 12.1 mph. The state average is 8.9 mph. In fact, Great Falls only comes in at 5th place for the windiest city in Montana. Livingston claims the top spot with a 15.2 mph average. Followed by Harlowton (13.6 mph), Cut Bank (12.7 mph), and Roy (12.2 mph).
To put it all into perspective, Missoula boasts only a 4.1 mph average.
Fun fact: The fastest wind gust ever recorded in Montana was a whopping 143 mph. It was recorded on February 21st, 2002 at the Miller Colony near Choteau, MT. Talk about some hurricane-force winds.
According to AccuWeather
The strong winds that deposited the tumbleweeds in front of homes and sent them spilling over roadways were fueled ahead of an approaching cold front, according to AccuWeather Senior Meteorologist Dan Pydynowski, who added that "there was a lot of wind energy aloft" which was transported down to the surface."Wind gusts were as high as 62 mph at the Great Falls International Airport but as high as 75 mph elsewhere in the state," AccuWeather Meteorologist and Social Media Producer Jesse Ferrell said.

 
Great Falls Fire Department is warning people affected by the tumbleweeds that they could cause a serious fire hazard if not cleared from around the homes.
Montana's Top 10 Record-Setting Wild Weather Events
Montana is named Big Sky Country for several reasons, not only grandiose Sunsets but impressive weather events as well! Ask any Montana resident who has scoffed at the idea of tossing a blanket or snow shovel in the trunk of the car " just in case". Here is a list of Montana's Top 10 Record-Setting Wild Weather Events
Gallery Credit: Brian Lee
LOOK: Where people in Montana are moving to most
Sta



cker
compiled a list of states where people from Montana are moving to the most using data from the U.S. Census Bureau.
Gallery Credit: Stacker