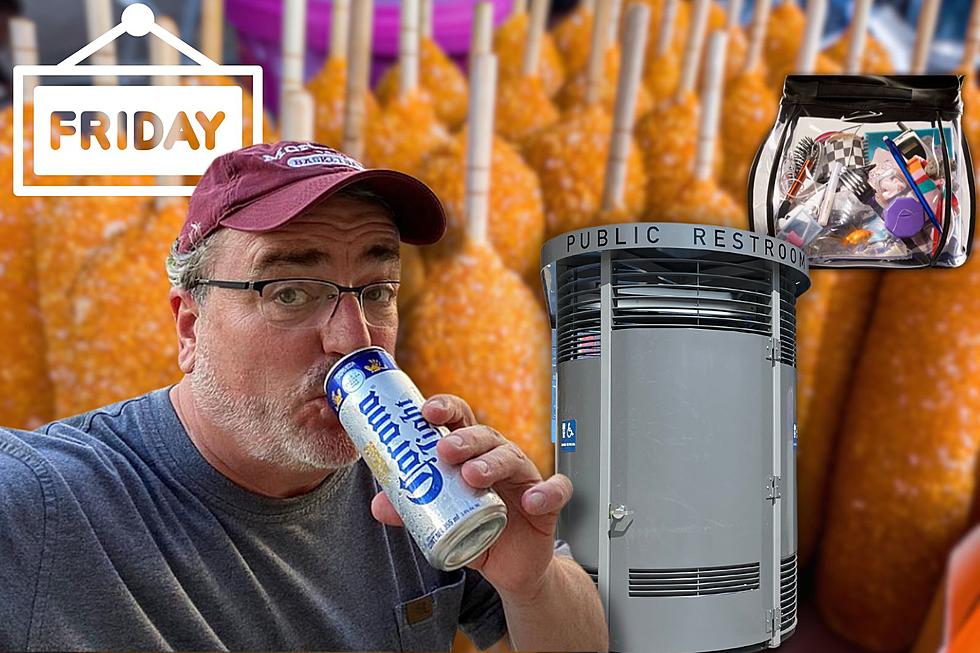 Friday Fragments: Jason Aldean, Blue Angels, Corndogs, and Signs
Credit: Mark Wilson, TSM / Canva
We continue to play Jason Aldean's "Try That In A Small Town" for two reasons. First, trying to "cancel" a song is ridiculous. And second, most people who live here would encourage people not to try it in OUR small town.
I have a lot of Facebook friends who went to Sturgis this year. I have those same friends who have posted videos of the Blue Angels.
Speaking of the Blue Angels, if you're attending the airshow you might want to consider a clear purse or backpack. It will speed up getting you through security. They are apparently going to check everybody.
We discovered Bobby Bare's "The Mermaid" this week. We also gave you a snippet of "Old Egg Sucking Dog" by Johnny Cash.
When I go to the fair, one of my favorite "Fair Foods" is a corndog. The lunch special at the High Horse on Thursday was hand-battered jumbo all beef corn dogs rolled in crushed honey mustard Dots pretzels, with siracha. OMG. That's the best corndog that I've ever had. Thanks for buying lunch, Gretchen.
Saw a couple of good signs that I snapped photos of.
The new public restroom in downtown Billings isn't going over well with taxpayers. At all. Using more than $260,000.00 of taxpayers' dollars they put this thing up. And people aren't happy. I don't know if somebody will start a petition to get it removed or not. I do know that there is no chance that you'll ever find me in it.
Have a safe weekend. Be patient with people in traffic. Even though I am not.
Funny Signs That Will Make You Giggle
We all love a good laugh. Actually, we all NEED a good laugh every once in a while. Here are a few signs that people have captured on camera that might help bring you a few giggles.