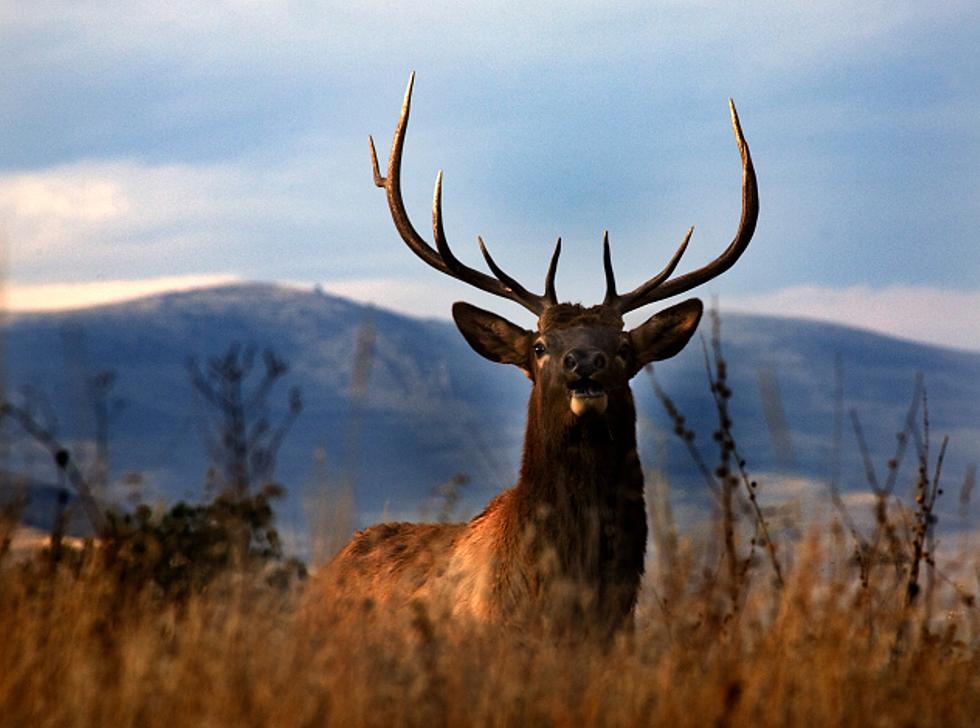 Montana FWP Investigating Left-to-Waste Elk Poaching Near Lolo
Image courtesy of Getty Images, William Perry
These disgusting incidents can occur just about anytime of the year.
But now that various hunting seasons are starting to get rolling in Montana, will they become more common? Perhaps violators think they will blend in and be less conspicuous with more people out in the field. Or they are hunting without licenses, and realize they won't be able to sneak the animal out unnoticed. Whatever the case, all Montana hunters know there is no excuse for it.
Montana Fish, Wildlife and Parks tells us that game wardens are seeking information on an elk that was shot south of Lolo, in the northern Bitterroot Valley, late last week. The incident occurred on a ranch just west of Trader Brothers, near McClain Creek, between  Lolo and Florence sometime this past weekend. The elk was shot with a rifle and left to waste.
FWP game wardens say that wildlife crimes like this are often solved because of leads from the public. They encourage anyone with information to make a report. FWP provides an online form for reporting, which you can view here. You can also call the violation reporting hotline, 1-800-TIP-MONT (1-800-847-6668). Callers may be eligible for a cash reward of up to $1,000.
NEARBY STATE PARKS SHORTEN THEIR HOURS
Montana FWP also announced that both Milltown and Frenchtown Pond State Parks have reduced their hours slightly for the fall season. Both park gates are now open from 9:00 a.m. to 7:00 p.m. daily and remain open to walk-in and bike-in visitors from sunrise to sunset daily all year-round.
At Milltown, the gate is located at the park's confluence area. At both parks, vehicles must be moved outside the gates prior to closing time. Vehicles left in the parking area after 7:00 p.m. will be locked in overnight. Parking violators could also be cited or towed.
LOOK: These are the 100 best cities to raise a family
LOOK: Do you know these iconic quotes from '70s TV shows
Stacker
looked through the vast array of groundbreaking 1970s television and identified 25 of its most iconic (and most memorable) quotes.