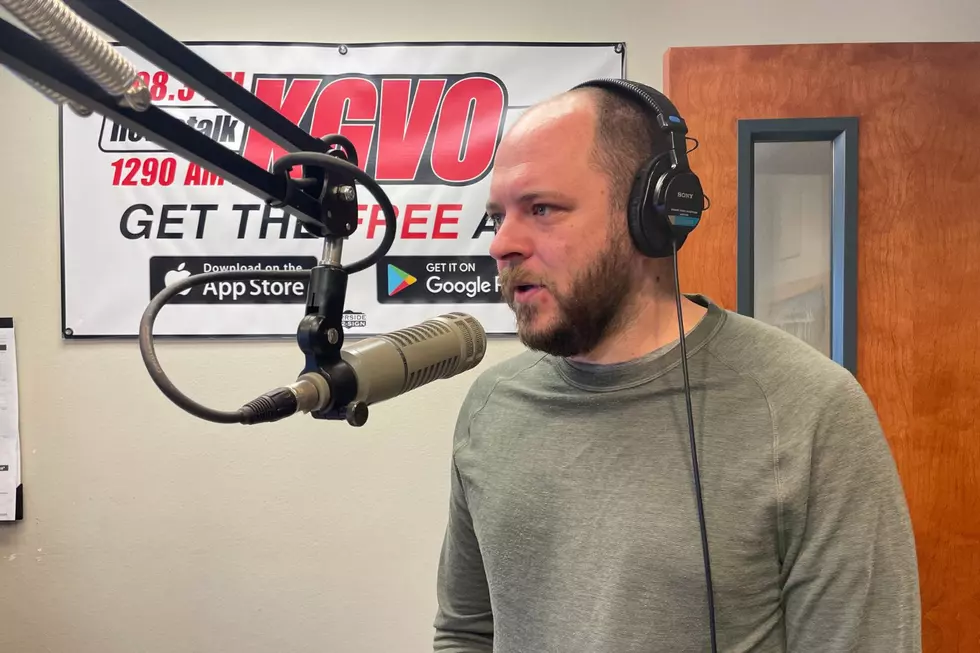 Mayor Hess Says 'The Missoula City Budget is Like a Waterbed'
Credit: Ginny Merriam
Missoula, MT (KGVO-AM News) - On the eve of Missoula's primary election, interim Mayor Jordan Hess appeared as a candidate to answer questions from KGVO's Talk Back listeners.
After a question about budget priorities and the heavy emphasis on property taxes to fund the city, Hess used the unusual example of a waterbed to describe the shifting priorities that must be faced in the city budget.
Jordan Hess was on Talk Back as a Mayoral Candidate
"In less than 25 years, we've had nearly a quarter of our tax base being shifted to residences, so it's a burden shift," began Hess. "You know, I will say that it's like a water bed. You've got a fixed volume of water in the water bed and when someone gets on the water bed another part goes up, and you've got 14 different property tax classes on this big waterbed, and they're pushing the residential property tax classes up. So class 4 residential property taxes, the values went through the roof this year, and it's just a system that needs reform."
Hess said the entire state tax system needs to be reformed so that residential property taxpayers don't bear the brunt of financing the state and its expenses.
Hess Sounded the Familiar Theme that the State Needs Overall Tax Reform
"The first thing that I need to preface all this by saying is that I think we need statewide tax reform," he said. "We have a property tax system that is really stacked against local governments and stacked against homeowners and residents in particular, and we need some reforms at that level, so we have to keep fighting for that. Most states have a three legged stool, we've got a two legged stool here in Montana and a two legged stool is pretty tippy. So I'd like to see us look at some form of local option tax or some form of statewide tax reform, and of course, that's going to take the legislature. At the local level, our budget process is really thorough. It is really exacting, and it really does a good job of distilling down what our priorities are."
One caller asked Hess if he favored the proposal put forward by Ward 6 City Councilor Kristin Jordan that would allow rotating campsites for the homeless at city parks throughout Missoula.
"I do not favor that approach," he said. "At one time we had an authorized campsite. That was something we tried during the pandemic and it was down by the wastewater treatment plant. Well, we had a number of problems with that. It's something that the City of Portland has tried and they've had a number of problems with theirs, as well. It's something that cities around the country have tried and no one's been able to figure it out."
Hess said the Voters will Winnow the Number of Candidates down to Two on Tuesday
One caller strongly disagreed with Hess and his ideas and goals for the city of Missoula, to which Hess responded that the municipal primary will be decided on Tuesday, September 12 and the voters will take it from there.
"I'm accountable to the city voters and I try my best to be accountable to the city voters and so city voters will have the opportunity to make a decision here, and so ballots are due tomorrow (Tuesday) at 8:00 p.m.," he said. "We live in a society where we have the privilege of being able to do to disagree on the air, in the press and in the public and to have a dialogue. Not everyone agrees with me. Not everyone agrees with any elected official, and I am trying to put my opinions out there. I'm trying to put my record out there. I'm looking forward to getting through the election and understanding the will of the voters."
Initial primary numbers will be available starting at 8:00 p.m. on Tuesday evening. Mayoral candidates will be reduced to two for the general election.
LOOK: Highest-paying jobs in Missoula
Stacker
compiled the highest paying jobs in Missoula, MT using data from the U.S. Bureau of Labor Statistics.