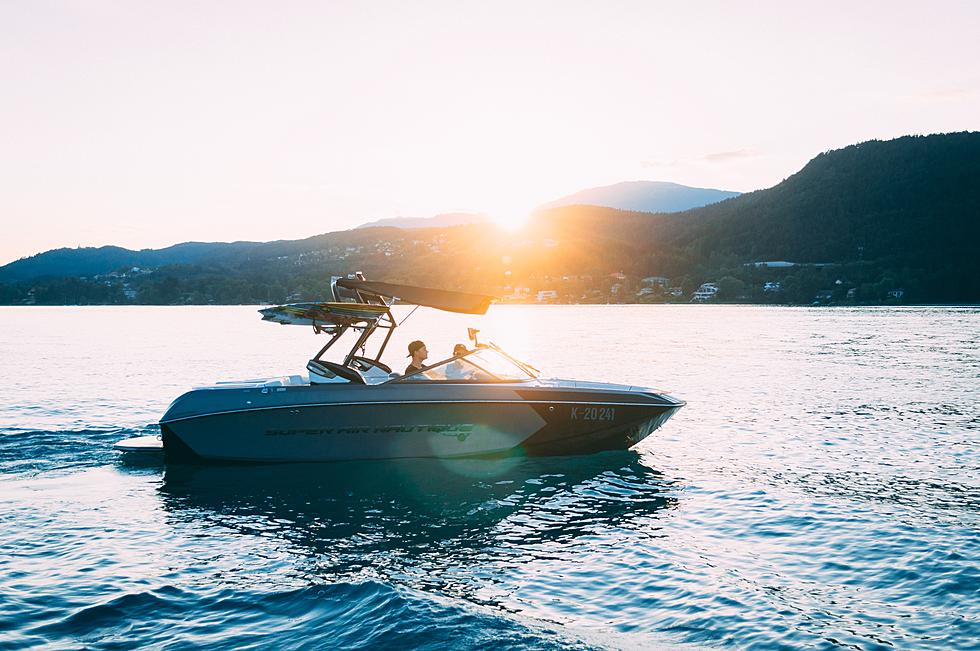 How to Be Safe and Courteous on Montana Waters
Photo by Maxi am Brunnen on Unsplash
The next few weeks will probably see a record number of people recreating on the rivers and lakes of western Montana due to the fact that temperatures will peak in the mid to high 90s.
Responding to complaints by those who have lived in the area for a long time about people who may be new to the water and don't know basic water safety and courtesy, KGVO News reached out to Montana Fish, Wildlife and Parks Region 2 education and program manager Vivaca Crowser for some general advice to stay safe and respectful of others on the water.
Higher Numbers of People on the Water Require Safety and Courtesy
"A couple of things to keep in mind that are just etiquette and respect for fellow boaters, and making sure that you give other people space," began Crowser. "We're all out there doing different things or even if you're fishing and the guy closest to you is fishing as well, making sure you allow some space; slow down your boat if it's a motorized boat so that you're not disrupting them. If you are a motorized boat and you've got other canoes, kayaks, others sharing the space, just making sure you keep your distance."
On western Montana's lakes, Crowser said there is a wide variety of watercraft that require all operators to keep safety and common courtesy as their first concern.
Keep Your Distance from Other Boats and Watercraft
"Especially in some of our lakes where we have shared use of motor boats and nonmotorized boats or even just having a lot of motor boats out in a confined space can cause safety issues," she said. "So, watching for other boats but also watching for boats that might be towing tubers, or skiers or has a surfer behind them. I mean, there are all sorts of things going on out there, so just having that awareness of watching for what's going on and scanning the area and just making sure you're paying attention while you're having fun out there."
'Yes' to Life Jackets and 'No' to Alcohol on the Water
For those on tubes and rafts, Crowser said it's important to remember the water is still fast and cold with lots of surprises below the surface.
"There are still safety concerns," she said. "It doesn't matter that the air temperature has gone up, the water is still cold. There are still all sorts of things that float down our rivers alongside us like tree limbs and other debris. So, especially if you're in a smaller craft, you're jumping on a tube, and you're hitting the rivers, really being aware of where you're planning to go because it's just you and the river. And so you want to scout ahead, you want to look at those conditions, you want to make sure to the best of your knowledge, you're not going to float through a log jam or get yourself in a tight spot."
Related: Is It Legal to Drink While Floating on Montana Rivers? 
Crowser said at least one person in your group should have some basic knowledge of safety on the water, and, of course, that everyone has a life jacket before going into the water.
"Making sure as you're out there on a drift boat or a raft that everybody on board has either has some experience or has a safety briefing from the most experienced person on the boat," she said. "Make sure you've got your life jackets with you that you've got those on and are taking those same precautions of looking for debris and other hazards. We have diversion dams on some of our rivers that can kind of catch you by surprise. That preparation and then keeping aware of those unexpected things is really important as well."
Crowser said it should come as no surprise that alcohol and floating, canoeing, kayaking or boating just don't mix.
Click here for safety tips from Montana Fish, Wildlife and Parks.
The Reviews Are in For Somers Beach State Park in Montana
If you want to know what the park is like, well, it may depend on whether you see the glass as half empty or half full.