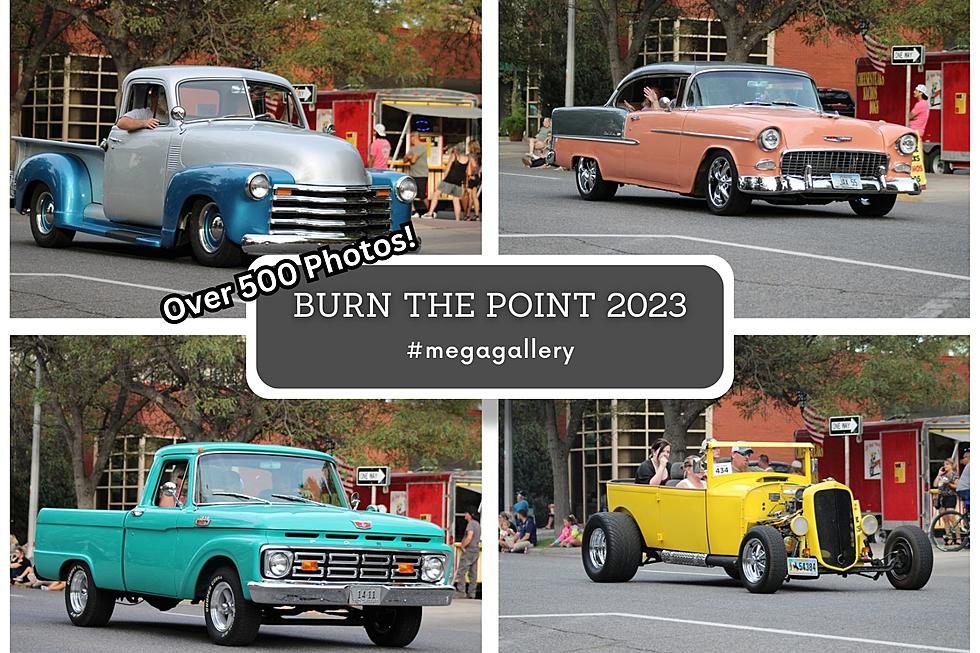 (500+ Photos) Burn The Point 2023 In Billings Was HUGE
Credit: Canva / Jaci Bjorne, TSM
You better go make a sandwich, and some coffee, because you're going to be scrolling for a LONG time.
Burn The Point for 2023 has concluded, as it was this past Friday and Saturday in Billings, and we've got the photos from Friday of ALL the cars.
Well, we think we got darn near every car. There are over 550 photos... so if we missed one or two, apologies. We tried our darndest.
What is Burn The Point?
Starting back in the 50s, Burn The Point was a constant flow of young people and their cars burning the point between 2nd and 3rd Avenues North and North 29th Street and Broadway. Before cell phones and the internet, this was one of many ways people got out to meet and greet others!
Now, every Labor Day Weekend in Billings, the Chase Hawks Memorial Association continues the tradition (since 2003) in Downtown Billings.
Friday Night
This year, the parade brought our streets to life at 6 PM on Friday, with local radio announcers sharing information on every single car that had passed by in front of the KTVQ Studio and the Babcock Theater.
When the last cars finished, live music filled Broadway to entertain those into the night.
Saturday Morning at Metra Park
On Saturday, thousands gathered at Metra Park to view the classic (and future classic) car collection for just $3, benefitting the Chase Hawks Memorial Association's efforts.
Time To Relax
With a grand total of 557 photos, here's our official MEGA GALLERY from Burn The Point 2023! Enjoy!
Burn The Point 2023 Car Show in Billings, Montana