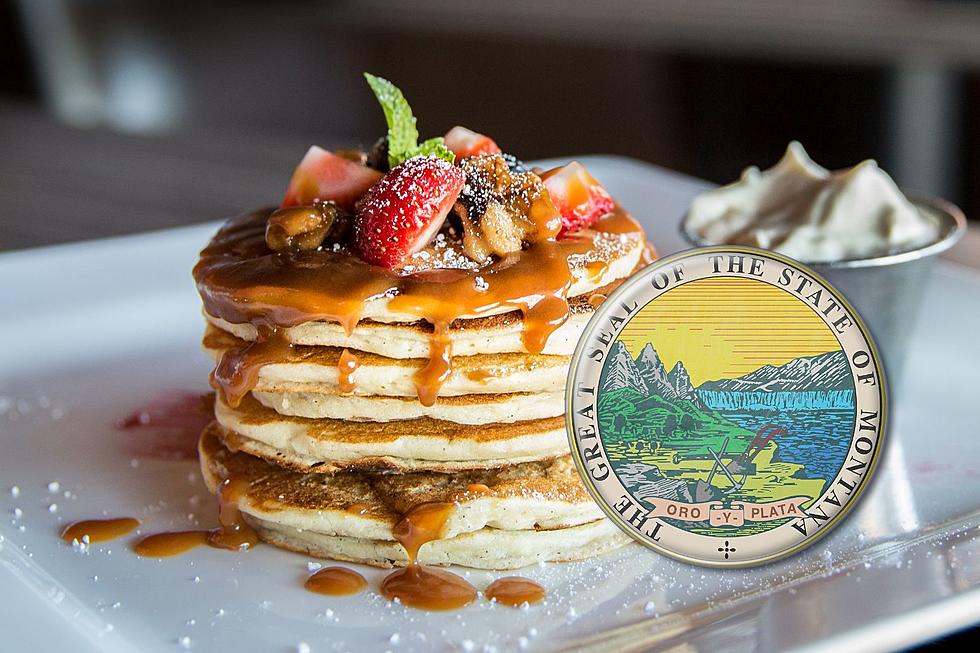 The Top 5 Pancake Spots in Billings, Montana
Credit: Canva
Tuesday is National Pancake Day, and as the resident foodie here at TSM, I had to share my 5 favorite spots to grab breakfast... and specifically a set of fluffy pancakes! With their warm and cozy ambiance and delectable pancake offerings, these restaurants are perfect for breakfast, brunch, or even a late-night snack.
#5 Montana Jack's
Montana Jack's Offers you a twist on the classic with Strawberry Cakes. Strawberry topping and whipped topping, including 2 eggs and either sausage, bacon or ham. YUM.
#4 Red Rooster Cafe
Down home feel, and down-home cookin' here! Buckwheat, Whole Wheat, and Buttermilk are all up for grabs and made with LOVE. You just can't beat it, and their many other breakfast items are just as great.
#3 Bernie's Diner
Bernie's Diner is a classic American diner that has been serving the Billings community for over 60 years. Try their classic "Bernie's Pancake", which includes bananas, chocolate chips, and maple syrup. Or the original short stack.
#2 The Sassy Biscuit
The Sassy Biscuit is a popular brunch spot in Billings. While they are known for their biscuits, they also offer a unique pancake flavor. The Julia is a Blueberry banana pancake with chantilly cream, and delicious.
#1 Stella's Kitchen and Bakery
Stella's is one of the most popular breakfast spots in Billings. Their pancake menu offers Buttermilk or Wheat Pancakes, which you can mix in blueberries, chocolate chips, or walnuts to make them extra special. Or, if you think you can handle it, try THE BIG CHALLENGE. You'll get a free cinnamon roll if you can eat 4 monster cakes. These pancakes are thick, fluffy, and served with homemade syrup and whipped butter.
What are your thoughts? Where do you go for a pancake breakfast? Let us know on App Chat or on Facebook!
How many "Montana Bar" bars are there in the state of Montana?
Ever wondered how popular the name "Montana Bar" is when it comes to bar names. Check them all out here.
10 Signs A Montanan is Down-Low Rich
The ones with the most net worth aren't always that easy to spot.
Have You Seen Missoula's Utility Boxes? Here are 21 of Them
Missoula's Traffic Light Box Art