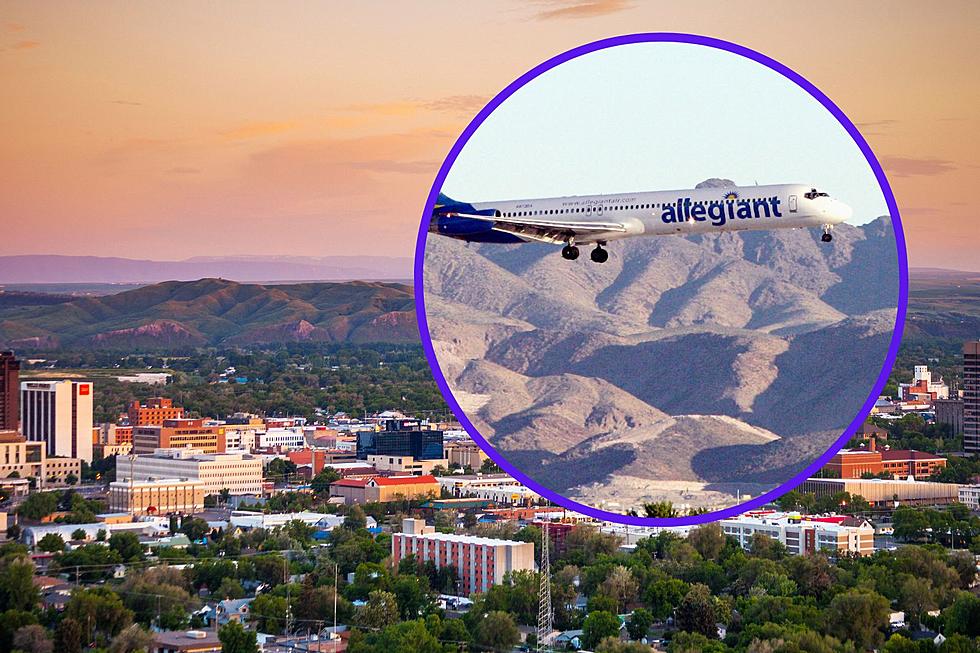 Allegiant Announces Seasonal Flights from Billings to LA in 2024
Background Canva. Inset photo by Ethan Miller/Getty Images
Great news for travelers in the Billings area.
Budget airline Allegiant announced on 11/16 a slew of new nonstop flights slated to begin in the spring of 2024. Allegiant serves medium and smaller-sized cities around the US, offering more affordable flight options to popular vacation destinations. The big announcement that caught our eye is a new flight from Billings to Los Angeles, launching May 16.
LA: Don't knock it till you've tried it.
Montanans seem to have a broad and vocal distaste for anything California, and I feel like a lot of this is unwarranted. Have you ever been to LA? The city and surrounding area offer something for literally everyone, with near-perfect weather year-round.
LA offers world-class food, entertainment, arts, museums, sports, and of course iconic theme parks like Universal Studios and Disneyland. Malibu Beach is a little over an hour's drive from downtown Los Angeles. Would we want to live in LA? Perhaps not. But a long weekend in southern California would certainly be a fun vacation.
Rapid City to Orlando is another new route.
The Allegiant press release reveals another tidbit that may interest Montana travelers, especially those of us on the eastern side of the state. This spring, the airline will begin offering nonstop seasonal flights from Rapid City to Orlando. This could be an attractive option for Montanans looking to take the fam to Disneyworld. Driving the relatively short distance from Billings to Rapid City to save a bunch of money on a direct flight to Florida is something we'd certainly consider.
This new route from Allegiant comes not long after Sun Country Airlines announced last month that they will begin offering direct flights from Billings to Minneapolis in June 2024. Details are on the link below.
Read More: 9 Fun Things to Do in Minnesota with Cheap Airfare From Billings |
Five Awesome Vacation Destinations Just Outside of Montana
Want to plan a vacation but don't have the funds to travel anywhere fancy? There are several spots right outside of Montana that can help you enjoy a wonderful vacation, and have a memorable experience.
Gallery Credit: Will Gordon