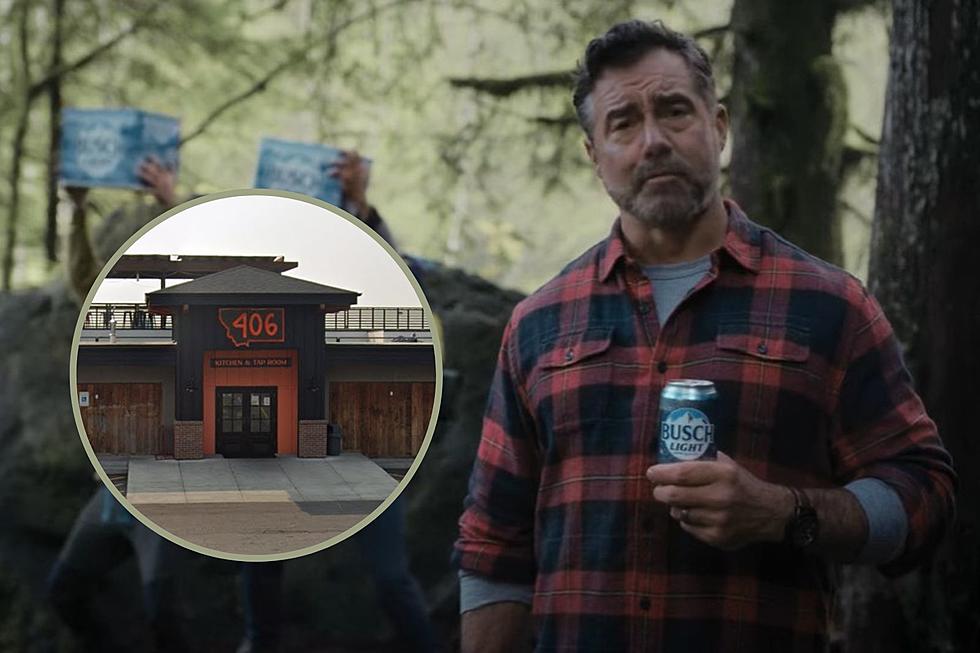 Meet TV's Hilarious 'Busch Guy', August 7th at the 406 in Billings
Credit: Busch Light, via YouTube/Google Street View
Busch's current marketing campaign is one of the best I've seen in recent years. The ad I've seen a lot lately (below) is hilarious and the brand's Super Bowl ad from February with Sarah McLachlan (further below) spoofing on those "save the pets" tearjerker commercials is pretty epic.
Meet "the Busch Guy" at 406 Kitchen and Taproom on Monday, August 7th.
The reoccurring star of the ads is actor Gerald Downey. Originally from Missouri, he's now based in southern California and has been seen in a number of TV shows and movies, including It's Always Sunny in Philadelphia, Dolemite is My Name, General Hospital, Modern Family, and many more.
For the last four years, you've seen him as the flannel-clad spokesperson known as "the Busch Guy" in their humorous ads. He's coming to Billings for a meet and greet on Monday, August 7th from 6:30 pm - 8:30 pm. Organizers said he'll stick around until every fan has gotten a chance to say hello, so he'll probably be there past 8:30. Cans of Busch beer will be on special for $2. He's reportedly a really nice guy. Perhaps you ran into him last year when he made an appearance at Alive After Five.
Look for him at local Albertsons and Town Pump stores too.
We caught up with Melissa Gjerde, General Manager at the 406, and Chase Berg from Intermountain Distributing today, who shared more insight on the Busch Guy's visit to the Magic City. Various branded swag will be offered during the event and Busch Guy would love to get a selfie or sign an autograph for you. Sasquatch will be there too!
If you can't catch up with the Busch Guy at the 406, he'll also be making appearances at four of the Billings Albertsons and select Town Pump stores on Tuesday, August 8th between 9 am and 2 pm; stopping for approximately 30 minutes at each location. Follow Intermountain Distributing's Facebook page for more details.
Meeting farmers and bringing them lunch.
After the Busch Guy leaves Billings he'll head north, with stops scheduled near Conrad and Fairfield. He and the Busch Light team will be delivering lunch and visiting with grain farmers in the area, who contract with Anheuser Busch. Did you know that 14% of the beer company's grains come from Montana? That's pretty cool. Busssssccchhhhh.
'Promises Malibu' Property for Sale at $19.9 Million, Former Celebrity Rehab Where Charlie Sheen, Lindsay Lohan & More Went