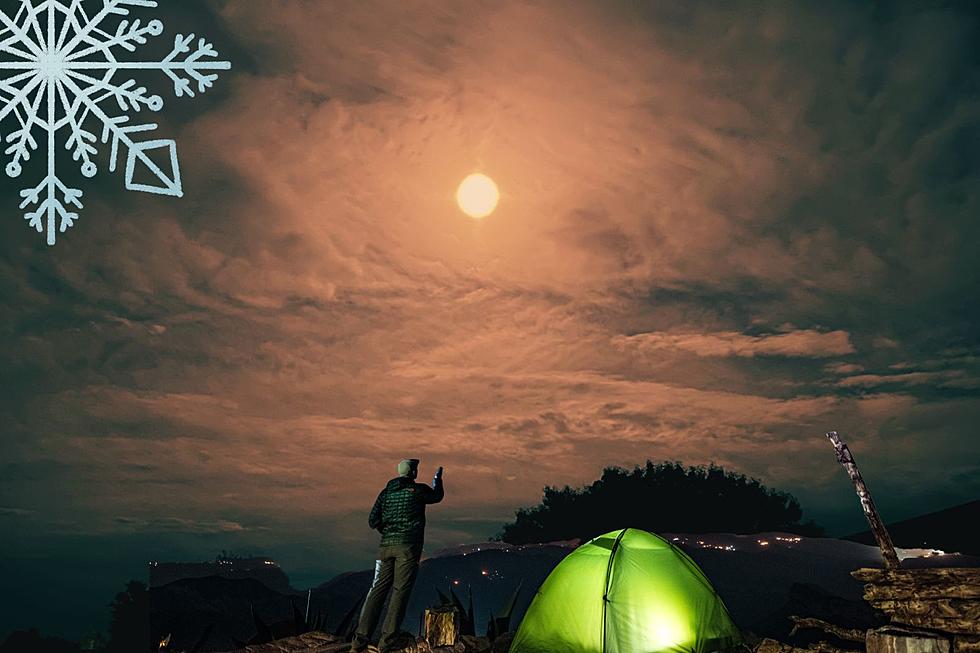 Big Montana Harvest Moon on Friday 9/29. First Billings Frost, When?
Almost Harvest Moon, crappy phone pic. Credit Michael Foth, TSM/Canva
If the clouds stay away on Friday night (9/29) Montanans should have a great night for checking out the final "supermoon" of 2023. The Billings area forecast calls for partly cloudy skies and a low of 46.
99% of the time we're satisfied with camera phone pictures...
Moon shots are not one of the times. While phone cameras are great at a lot of things, even the latest models aren't really ideal for taking great celestial photos. It's times like this I wish I had a "real" camera, a tripod, and appropriate lenses to capture some of those awesome supermoon shots over the Magic City.
The Harvest Moon date changes each year.
The Harvest Moon can occur as early as September 8th or as late as October 7th, writes Space.com. Its name roughly corresponds with harvest season for farmers in the northern hemisphere.
For your best opportunities for good night-sky pictures, find a spot somewhere outside of Billings, where light pollution is less of a factor.
The National Weather Service says Billings will see frost soon.
Gardeners in Montana realize we're living on borrowed time at this point. The NWS Billings shared a graphic this week with the dates and odds of when we can expect our first frost, freeze, and hard freezes in Billings.
Frost 36 degrees - There's a 90% chance of our first frost in Billings by October 12.
Freeze 32 degrees  -  A 50% chance of our first freeze in Billings by October 7. A 90% chance by October 21.
Hard Frost 28 degrees  - This is where all but the hardiest annuals will probably die. A 50% chance by October 16 and a 90% chance by October 31.
Get out and enjoy these nice fall days while you can. Winter will be here before we know it.
These 15 Montana Counties Have The Highest Home Prices For Fall 2023
According to the
Montana Department of Revenue
these 15 counties have the highest median home prices. Check out the list of counties and also the largest and/or most expensive home in said county from
Realtor.com
.