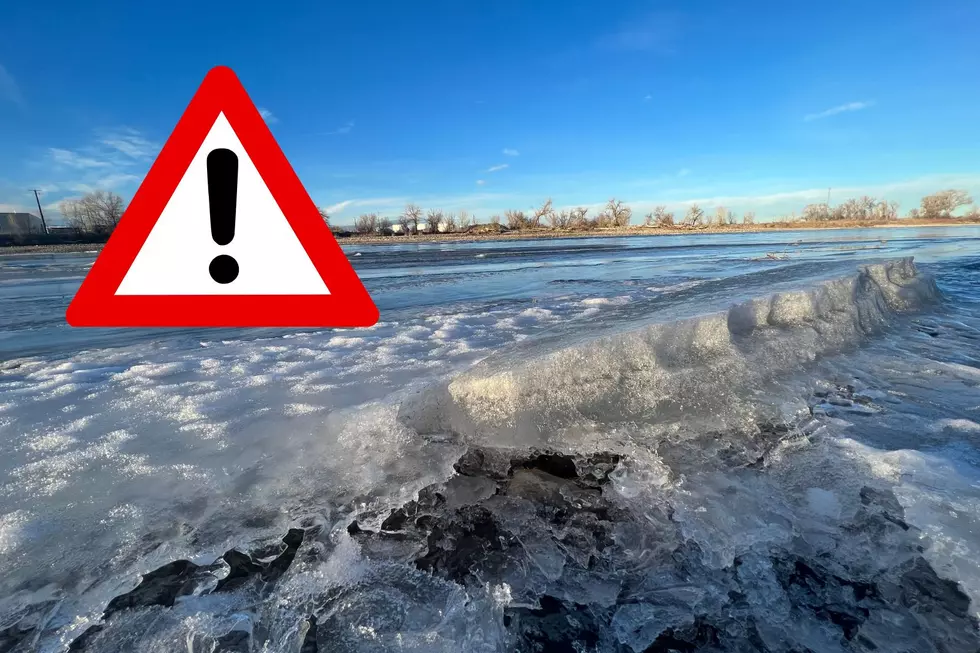 Ice Jam Season Could Come Early to Montana. Like, Now.
Ice on the Yellowstone River.  Michael Foth, TSM
I'm hesitant to even type the "F word" again this year.
Spring of 2022 brought what some called "once-in-a-lifetime" flooding to a large swath of south-central Montana. A quick rise in temperates (and heavy rain) caused the snowpack in parts of Yellowstone National Park and the Custer-Gallatin National Forest to melt rapidly. The result was catastrophic damage along drainages that feed the Yellowstone River. The raging waters destroyed roads, property, homes, and businesses from Gardiner to Absarokee, Paradise Valley to Red Lodge, and even in the Billings area.
Ice jam flooding has already begun in some places.
A press release today (1/12) from the Montana Department of Natural Resources and Conservation reported that ice jam flooding is already occurring in some areas around the state, and they're advising Montana residents to prepare accordingly for potential problems this spring. Traci Sears, the Montana National Flood Insurance Program Coordinator at the DNRC said,
We urge residents to be observant to rapidly changing conditions and prepare for the possibility of flooding.
Let's pray we don't get a repeat of last spring.
Don't wait to get flood insurance!
Here's the deal... flood insurance almost always has to be purchased at least 30 days before a flood event occurs. You can't just call your agent the day you realize the water is rising, and get coverage in time before flood waters destroy everything you've worked for. So if you live anywhere near a flood plain, you may want to consider getting a flood policy soon.
The DNRC offered these additional tips.
Keep extra drinking water on hand. Flooding can compromise local water systems.
Shovel or plow snow away from homes and structures.
Be ready to transport valuables or, where practical, elevate them.
Never walk out onto a frozen river or ice jam. Thermal currents in rivers are unpredictable and ice can become unstable in an instant, leading to injury or drowning.
Keep a vigilant eye on children and pets to ensure their safety if you are recreating near rivers and streams in the winter.
Ice buildup on the Yellowstone can change fairly quickly. A couple of days ago, the river at the Laurel bridge was covered in giant ice chunks. Today, it was almost completely gone. And while one section of the river may be clear, a few miles downstream can be a mess.
LOOK: Historic 2022 Flooding in Southern Montana Not Soon to Be Forgotten
Widespread flooding wiped out roads, bridges, buildings, and powerlines throughout riverside communities from Yellowstone National Park and Paradise Valley to Red Lodge. The Yellowstone River winding through Billings crested Tuesday, June 14, 2022. At 11:30 a.m. the National Weather Service in Billings reported the river rose above flood stage and was forecasted to hit 14.7 feet, nearly hitting the 15-foot record set in 1997.