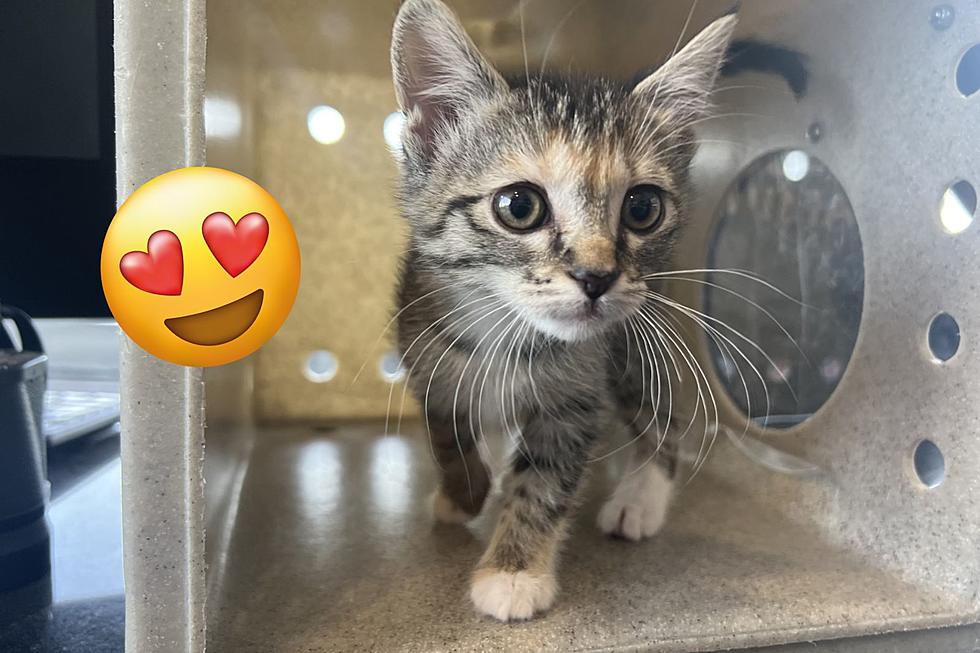 OMG. Adorable Kittens Up for Adoption at Billings' Animal Shelter
Michael Foth, TSM/Canva
Most of you know that I'm a "dog person." We currently have five at our house. In my defense, two of them are going home with my kid as soon as she and her boyfriend close on the purchase of their house. I tell my wife that we will never have five dogs under one roof again. I mean... as much as I love them, five dogs are a lot.
Typically, on Wet Nose Wednesdays a staffer from Yellowstone Valley Animal Shelter brings a featured dog of the week to our studios and we chat about the pet on-air. Imagine my delight when Tiffany Smith, Development Director at YVAS, showed up this morning with two of the most adorable kittens I've ever seen.
Okay. Maybe I'm a "cat person" too.
Just because I prefer dogs more, doesn't mean that I dislike cats. At one point, we had three in our household. Sniffies, the tabby male was a real butthead who loved to spray on furniture, even though he'd been neutered most of his life. All of them eventually crossed the rainbow bridge.
At the time, I remember thinking "I sure wish dogs lived as long as cats." We went a couple of years feline-free, then we started having a mouse problem. Now we have a new cat. Her name is Emma and she's one of the coolest cats around. She loves forcing me to love her back. It's cute. Just like the two incredibly cute kittens we met today.
Pumpkin Stick, Cheese Curds, and their two other litter mates are up for adoption.
Pumpkin Stick (he's the orange one) and Cheese Curds as well as two more from their litter are nine months old. The curious kitties are bright and active; they wasted no time exploring every inch of our studio. They're up to date on vaccinations, are microchipped, and are ready for their forever home. Why not take two? Browse all the ready-to-adopt pets now at Yellowstone Valley Animal Shelter. 
LOOK: Here are the pets banned in each state
Because the regulation of exotic animals is left to states, some organizations, including The Humane Society of the United States, advocate for federal, standardized legislation that would ban owning large cats, bears, primates, and large poisonous snakes as pets.
Read on to see which pets are banned in your home state, as well as across the nation.