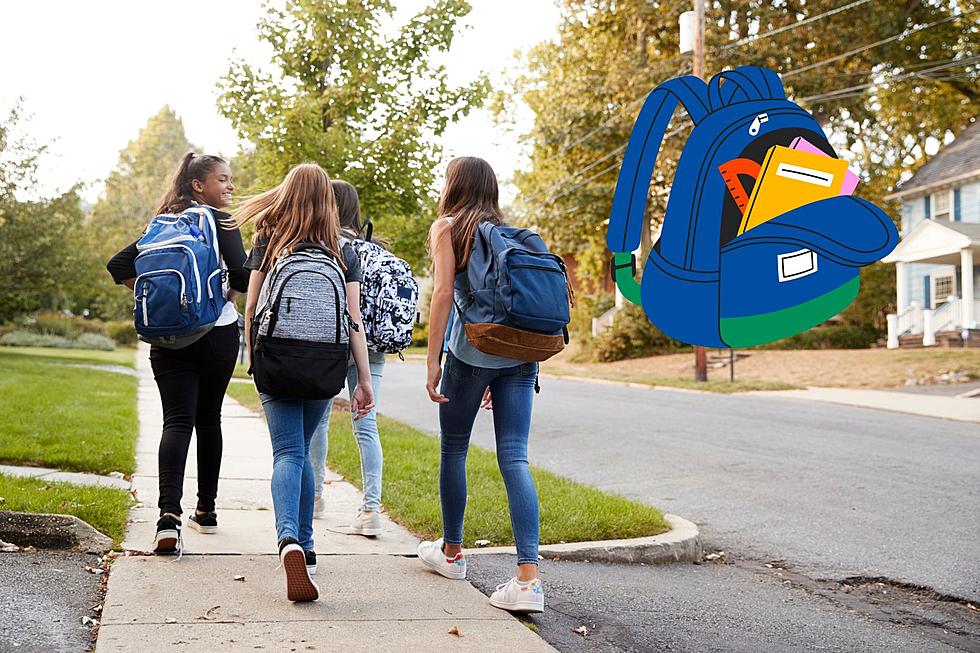 Don't Forget Teens. A Billings School Backpack Drive with a Twist
Canva
Back-to-school time is about a month away for most students in the Billings area, and parents are preparing with back-to-school shopping. It seems like the school supply list gets longer each year and with inflation driving prices higher on pretty much everything, getting kids ready for school can be a bit of financial strain.
Teens need supplies too.
There are many opportunities in Billings to get free backpacks with school supplies, but most of them seem to focus on elementary school-aged children. Which is great! Don't get me wrong. The need is certainly there. But it seems like teens kind of get ignored. I'm sure it's not intentional, but the fact is, there are many, many students in middle school, junior high, and high school that also have needs.  The teenage years are difficult enough and they deserve to have nice things for school too.
Today, we caught up with Truthe West, a Realtor with Keller Williams Yellowstone Properties. She and her team realized the need to help school-aged teens out and organized a backpack drive just for them. Their goal is to provide 200 backpacks (or more) loaded with supplies for teens.
Here's how you can help.
If you or your business would like to contribute to the teen backpack drive, reach out to Truthe West at 406-200-4182. She will be assembling the gender-appropriate backpacks in the next few weeks, and they will be distributed at local schools to teens who need them, based on school counselor recommendations. West would like to include a free haircut at a salon or barber shop for each teen, as well as traditional school supplies. Other ideas might include restaurant or coffee shop gift cards.
WOAH: 25 Signs You Were a Teenager in the '90s
Grab your Hypercolor T-Shirt and Bonnie Bell Lip Smackers because we're traveling in time to the most radical decade of them all. Only real '90s teens will remember these iconic pop culture moments--see how many you recall!