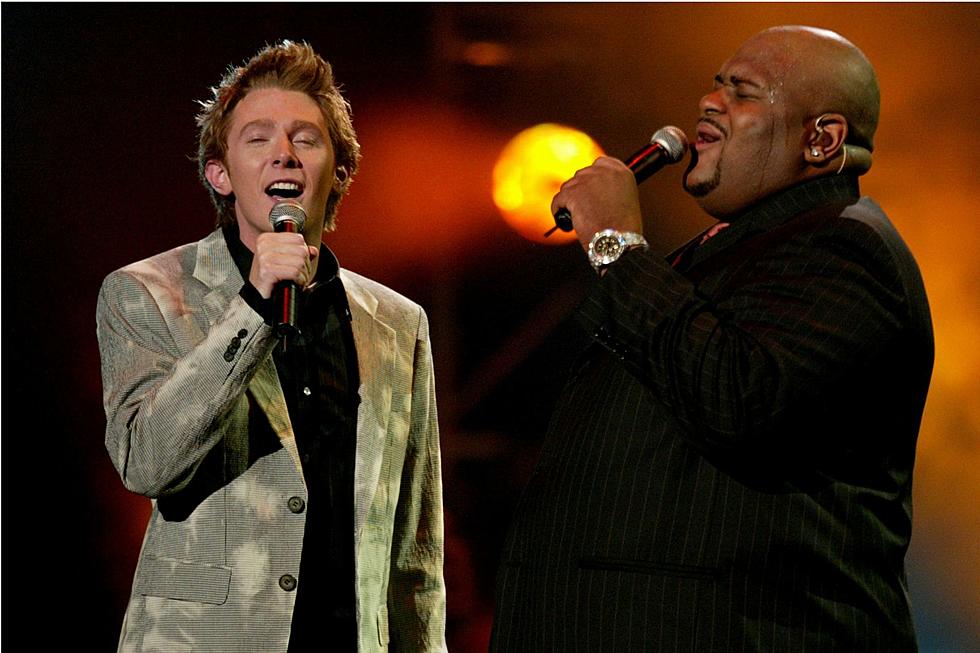 Two of American Idol's Big 2K Stars Will Perform in Billings 11/1
Clay Aiken and Ruben Studdard. Photo by Frank Micelotta/Getty Images
Clay Aiken and Ruben Studdard are coming to Billings on November 1.
In 2003, one of the hottest shows on television was American Idol. The show had just entered its second season and all of us were talking about this new singing competition that was sweeping the nation. The witty panel of judges included Simon Cowell, Paula Abdul and Randy Jackson. Season one introduced the world to Kelly Clarkson. Season two gave us standouts like Clay Aiken and Ruben Studdard.
Were you a Claymate?
For those too young to recall, Clay Aiken was an unlikely heartthrob. Blogger Karen D. Austin described the phenomenon perfectly here,
Somehow, Clay hit upon a perfect storm of appeal for a previously untapped demographic: hordes of female viewers from 8 to 80 were mesmerized by his Idol journey. We watched him transformation from awkward country boy to a somewhat polished singer of pop standards.
Or were you on team 'Velvet Teddy Bear'?
Ruben Studdard eventually edged out Aiken to take the crown at the finale of American Idol Season 2. Guest judge Glady's Knight gave Ruben his nickname earlier in the season, and it certainly fits his incredible voice and persona.
2K artists experiencing seem to be enjoying a moment.
N'Sync has a new single currently at #25 on the Billboard Hot 100. Ja Rule and Ashanti just stopped in Billings earlier this month. Lil Jon is coming to Bozeman on November 3 and now Billings gets a chance to see two of the biggest stars from the 2003 pop music scene at the Alberta Bair Theater on November 1. The ABT press release wrote,
Twenty | The Tour will highlight the music that made Ruben & Clay American Idol favorites and household names. From Clay's iconic rendition of "Bridge Over Troubled Water" to Ruben's soulful single "Sorry," join America's favorite odd couple for an unforgettable evening of music and memories, spanning two decades, delivered as only these true superstars can.
Tickets are $65, $55, and $45 for Students, and you can get them HERE.
2000s Teen Heartthrobs: Then & Now
Here's what some of the biggest teen heartthrobs from the 2000s are up to today, from continuing to work in acting and music to becoming fathers and husbands.
Gallery Credit: Taylor Alexis Heady
7 Must-Have Cell Phones From The Early 2000s
Before smartphones, there were flip phones, Razrs, and Blackberrys.
Gallery Credit: Jahna Michal