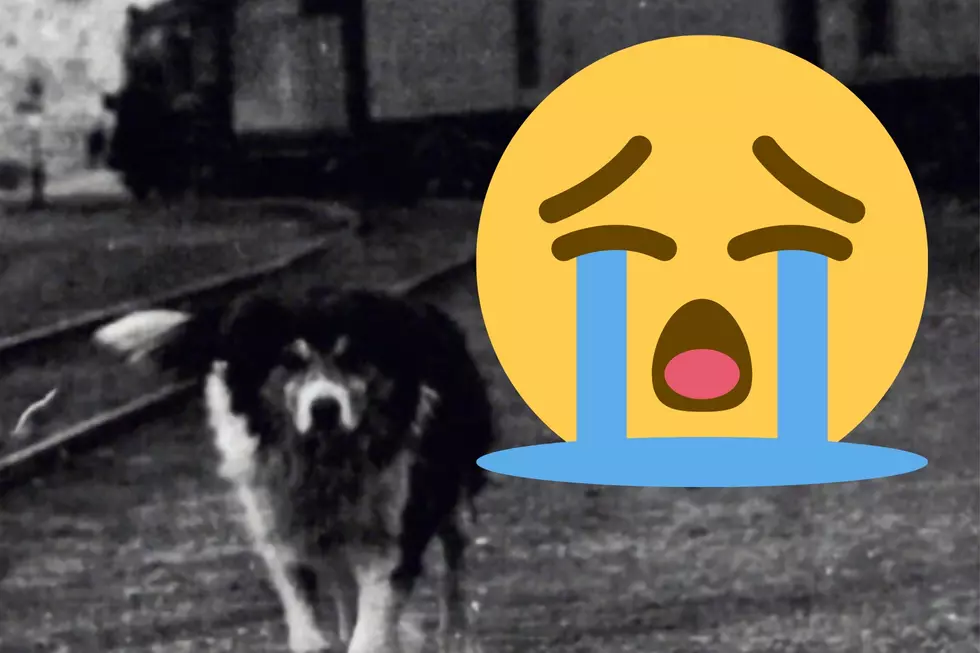 Why Visiting This Montana Monument is So Emotional to Me
Credit: Dateline NBC via YouTube / Canva
I absolutely love to visit historic sites across the state; I feel it's important to recognize the events that took place before you, and perhaps gain a better understanding of the place you live or grew up. One of my absolute favorite places to go is in Fort Benton, Montana, but I have to make sure I pack some tissues with me before I go. Once you hear the story, you'll know exactly why I do.
"Shep--Forever Faithful"
This plaque is a part of the Shep Memorial statue in Fort Benton. It was erected in honor of a sheep dog who arrived with his assumed owner, a critically ill sheep herder who was brought to a hospital in the town. According to the story, the dog stayed outside the hospital waiting for his owner, but not too long after, the sheep herder had died and was transported from the hospital in a coffin.
The coffin was loaded onto a train heading Eastbound and took off from the station. The dog, however, stayed behind, and for the next five and a half years, he would be seen at the station and on the platform hoping that his beloved owner would return to him. Unfortunately, it would never happen, and the dog became a mainstay at the station until his untimely death in January of 1942 when he failed to hear a train arriving at the platform.
The Dog will Always Be Missed
Shep is buried on a hill overlooking the platform, and his statue is located right in Fort Benton where his unwavering loyalty is celebrated. Shep's story has been featured on NBC's Dateline as well as in a Ripley's Believe It or Not! publication. You can view the video that Dateline published about Shep below.
Such a monument holds so much meaning to me. What about you? Would you want to visit? Let us know on the app or on Facebook. Our sister station in Great Falls wrote about Shep, as well as some other out of the ordinary Montana destinations. You can check out that article by following the link here.
This Family Friendly "Montana Town" Is Frozen In Time
One of the coolest places to check out in Montana is the "Old Montana" town of Nevada City. Located just on the other side of Virginia City, Nevada City is the perfect example of what life was like back during the gold rush in the 1800s.
With several different buildings to tour and friendly folks to guide you through your visit, as well as tell you the stories of the times, Nevada City is not only educational but fun for the whole family.
Vintage Photos Of Montana
It's hard to imagine what Yellowstone National Park would look like in black and white. We are so used to seeing the colors that make it one of America's favorite travel destinations. Jezel Doughert's grandmother passed away and like many of us do, she spent hours going through years and years of history, from old yearbooks to news clippings, to pictures. Jezel sent me a piece of history that, if not for her, I wouldn't be able to share with you.