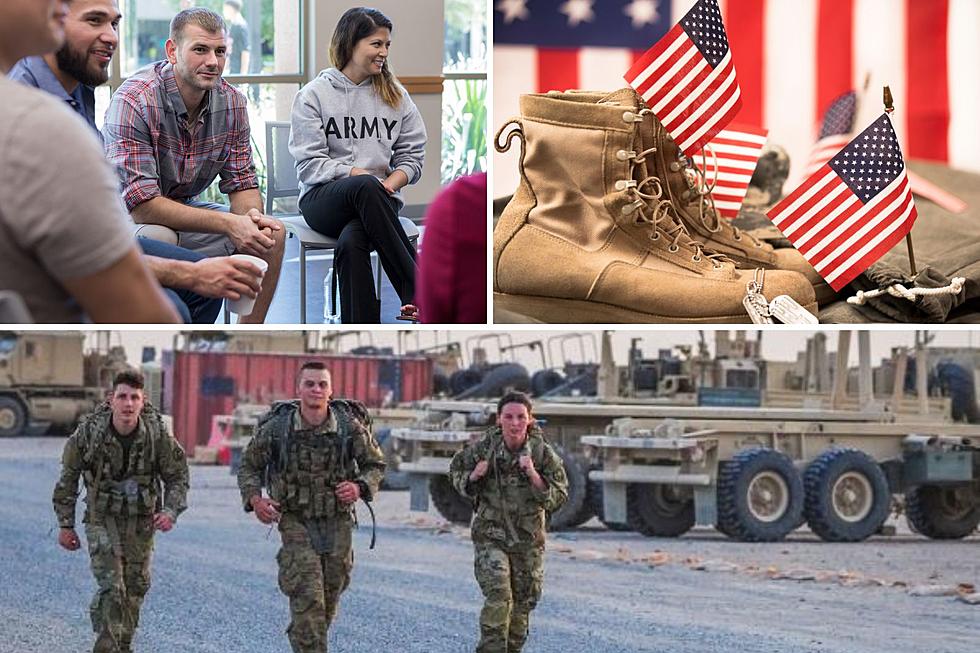 Montana Vets: Get Paid Cash to Recruit for the MT Guard
Credit 1-163 Instagram Page/ Canva
The Montana National Guard announced a new program that will give $500 cash to veterans who land a new recruit for the Guard.
As a veteran of Iraq and Afghanistan, and as a guy who used to be in the Montana Army National Guard, this press release certainly caught my eye. I remember when they offered up incentives for members of the National Guard to recruit folks to join the Guard...but now they have a program for veterans to also get cash if they recruit someone to join the Montana National Guard.
Here's the details from a Montana National Guard press release:
On 1 October 2023, a new Montana National Guard enlistment incentive program takes effect. This program, known as the Guard Referral Incentive Program (GRIP), will provide $500 payments to honorably discharged veterans who refer someone to the Montana National Guard. Payments will only be made once a referred individual enlists.
According to the press release, currently serving members of the Montana Army and Air National Guard below the rank of Colonel are also eligible for a payment. Veterans must have been honorably discharged in order to qualify for the payments.
Maj. Gen. Peter Hronek, Adjutant General for the Montana National Guard: I am very excited about the program and the impacts this program will have on our organization. Our servicemembers and veterans are our best recruiting assistants, and we can now demonstrate our recognition of their role in maintaining the strength and readiness of the Montana National Guard.
Governor Greg Gianforte (R-MT) touted the pride Montana takes in having one of the highest veteran populations in the country:
Governor Gianforte: This program rightfully honors those who dutifully served and rewards them for pointing potential recruits toward service in the Montana National Guard, increasing the number of Citizen Soldiers and Airmen who are available to serve when our state and nation calls for them.
One of the photos above shared at the below Instagram page:
Warrior Taste Fest 2023: A Veteran Benefit Food Competition
Photos from Warrior Taste Fest, a celebration of food, drink, and art. Ending with the Best Under the Big Sky competition.