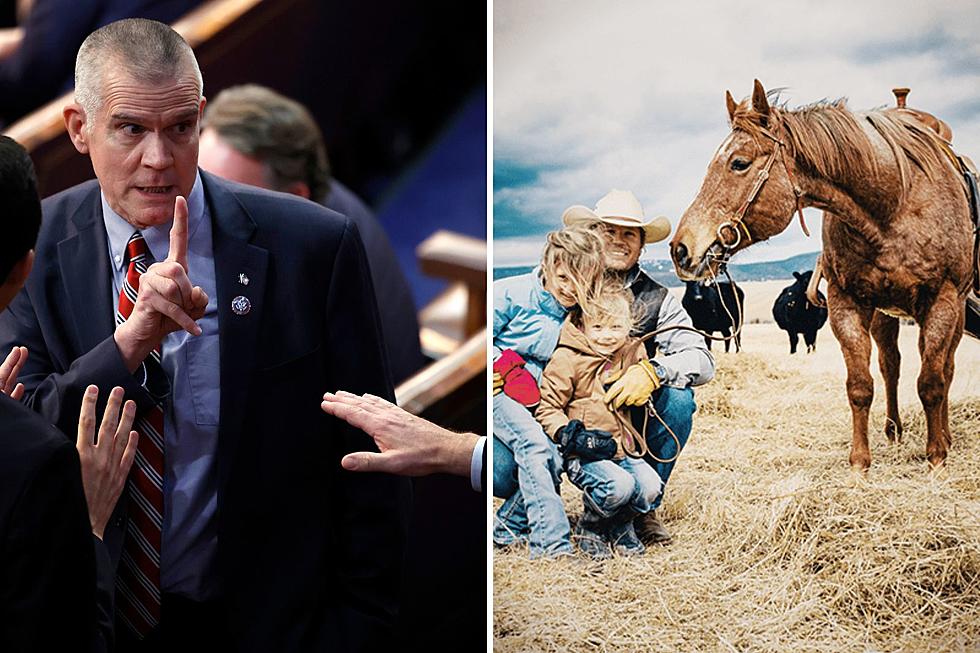 The Latest in Montana's 2024 US Senate Horse Race
Credit Getty Images/ Tim Sheehy/ Canva
Navy SEAL veteran and veteran entrepreneur Tim Sheehy racked up another big name conservative backer in his bid to serve as the Republican nominee to take on liberal Senator Jon Tester (D-MT) in 2024.
Expectations remain that Congressman Matt Rosendale (R-MT02) will also jump into the US Senate race to try for a rematch against Tester, as the Rosendale camp released a letter showing the endorsement of 37 GOP state legislators.
Conservative businessman Jeremy Mygland also announced a run. (And has a great message too by the way)
Here's some of the latest news in the horse race that is the 2024 US Senate race here in Montana.
Tim Sheehy, who already announced that he is running for the US Senate picked up another big conservative backer with the endorsement of former Speaker of the House Newt Gingrich. As Fox News reports:
Speaker Gingrich: I want you to know that I've looked carefully, and I think Tim Sheehy is going to be a great United States senator. He's a patriot, he's hard-working, he's a good businessman, he served in the military, and I think, with your help, he's going to help straighten Washington out.
Sheehy has already secured endorsements from Montana Gov. Greg Gianforte (R-MT), Senator Steve Daines (R-MT), Congressman Ryan Zinke (R-MT01), and others.
Meanwhile, Congressman Rosendale's camp is promoting a letter showing 37 Republican state lawmakers are supporting a Rosendale candidacy for the US Senate again. And there are some great names on the list, including members of Montana's Freedom Caucus.
However, as one conservative activist wrote on Twitter, a number of Montana lawmakers have not weighed in with an endorsement in the race. And Club for Growth, which helped power Rosendale to the top of the 2018 Senate GOP primary, has now been walking back potential support this time around.
The Rosendale camp has touted a Dem polling firm claiming he would have a 5 point lead over Tester, however a conservative polling firm showed the opposite back in February (which may explain why Dems are spending more time trying to bash Sheehy right now). It's also worth noting that liberal blogger James Conner from the Flathead has openly been speculating that Democrats will crossover and vote for Rosendale in the GOP primary in order to get a rematch of 2018. Apparently Dems are well aware that Tester would rather face Rosendale. The idea of a Navy SEAL and political newcomer scares Tester.
Another interesting update: President Trump was pressed by Freedom Caucus members to back Rosendale. Trump appeared to express skepticism that Rosendale would win since he lost in 2018 despite all of Trump's support.
Here's the video:
What about the latest horse race coverage for a potential US House race, if Rosendale decides to run for the Senate?
I covered that in the early morning hours on the radio last week. Audio below:
Top Stories in 2022 from Montana Talks With Aaron Flint