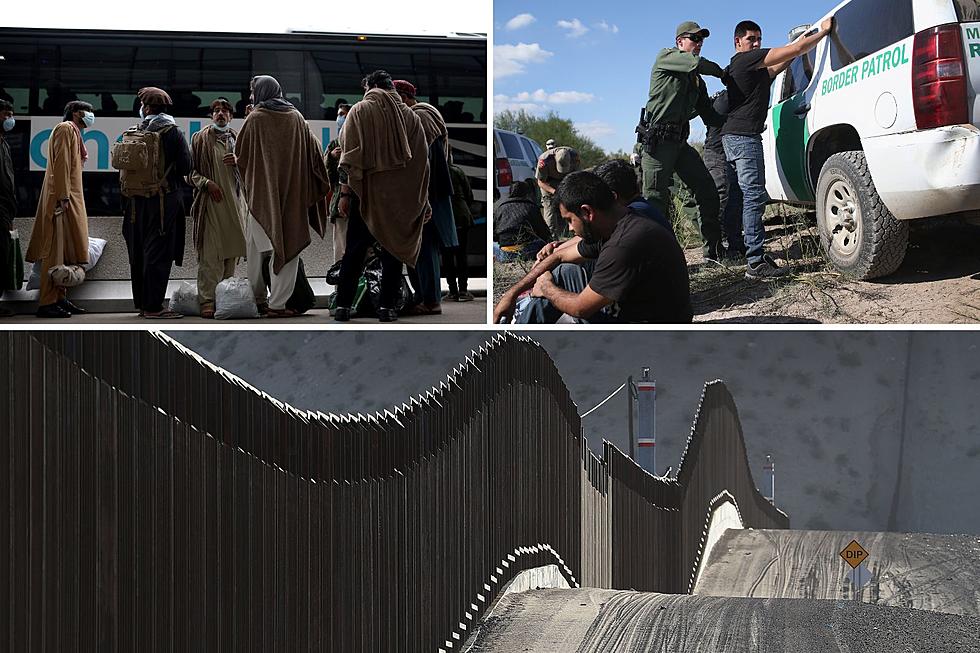 What's Driving the "Refugee" Debate Here in Montana
Credit Getty Images/ Canva
There are apparently plans to bring 100 more refugees to Billings, Montana. And they're not just from Afghanistan. They're from Venezuela, Honduras, and elsewhere. Here's the problem- the Biden Administration seems to be slapping the "refugee" label on anyone and everyone that they're dumping into this country.
Those of us who served in Afghanistan certainly supported efforts to get our friends out of Afghanistan, but the Biden Adminstration's disastrous and chaotic withdrawal was such a mess that they just started throwing anybody on airplanes and then dumping them here in America. There was no real vetting. Add to that the disaster on our southern border and you have a perfect storm.
I had the chance to chat with John Fabbricatore thanks to our friends at Fox News Radio. He's a retired field office director for US Immigration and Customs Enforcement who headed up the field offices in Colorado and Wyoming.
Not only did we talk about the invasion on our southern border, I brought up the plan to bring 100 more refugees to Billings, Montana.
I think we all agree that there's a role for asylum seekers, there's a role for refugees. But my biggest concern is they're just calling everybody a refugee now, it seems. Everybody's a refugee. Everybody wins. Everybody gets to come in.
John Fabbricatore: You're entirely right about that. So I'm all for legal immigration- this is America, we are a melting pot. We want legal immigrants to come into this country. But you're right, they're taking advantage of the asylum process and the refugee process. And they're sending people in on these illicit, fraudulent asylum claims. Most of the people coming across the border that I've been talking to, and I've interviewed hundreds of illegal immigrants coming across the border, are coming over for economic reasons only. And that is not a method to claim asylum or refugee.
Full audio of our chat with John Fabbricatore:
Here's The Top 10 Tourists Sites For Those Visiting Montana
Montana is known by several nicknames. Big Sky Country, The Treasure State, and the Last Best Place to name just a few. Each year, millions of folks travel to Montana to partake in its beauty, while often seeking adventure in the outdoors. From skiing to rafting, fly fishing, to snowmobiling, Montana can certainly be described as an outdoor paradise.
No matter the season, there is always something to see and do in Montana. Here's a look at The Top 10 Tourists Sites For Those Visiting Montana.