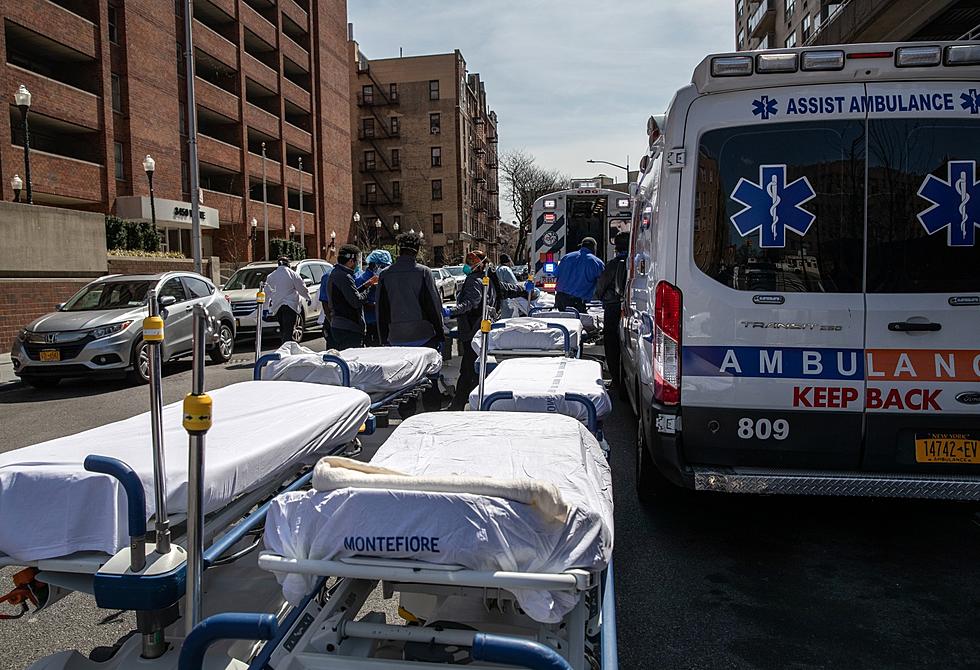 Kalispell Doc: COVID Death Certificates Manipulated
(Photo by John Moore/Getty Images)
In the video, Kalispell, Montana Dr. Annie Bukacek says COVID-19 death certificates are being manipulated, and that the CDC is instructing physicians to exaggerate COVID-19 deaths on death certificates.
Here's the full video posted by Liberty Fellowship:
Update at 515 AM Friday: The Daily Wire is featuring a report on the CDC's Dr. Fauci. He was on NBC's Today show and was asked if the death counts are being inflated. Here's what Fauci told NBC:
You know, Savannah, there is absolutely no evidence that that's the case at all. You know, I think it falls under the category of something that's very unfortunate, these conspiracy theories that we hear about. Every time we have a crisis of any sort, there's always this popping up of conspiracy. I think the deaths that we're seeing are coronavirus deaths, and the other deaths are not being counted as coronavirus.
Recently he's been focusing on discrepancies within the University of Washington's Institute for Health Metrics and Evaluation (IHME) model. That model has come under renewed scrutiny as it has revised its metrics multiple times. It once predicted more than 90,000 deaths by August but recently issued a new estimate that has the figure closer to 60,000.

He has also argued, in lengthy Twitter threads, that the drop in cases seen in various states has come before lockdowns would have had an impact -- since it takes a few weeks for social distancing measures to take effect due to the window between infection and symptoms.
MORE TO EXPLORE: See the the COVID-19 stimulus bill broken down by the numbers
More From KBUL NEWS TALK 970 AM & 103.3 FM