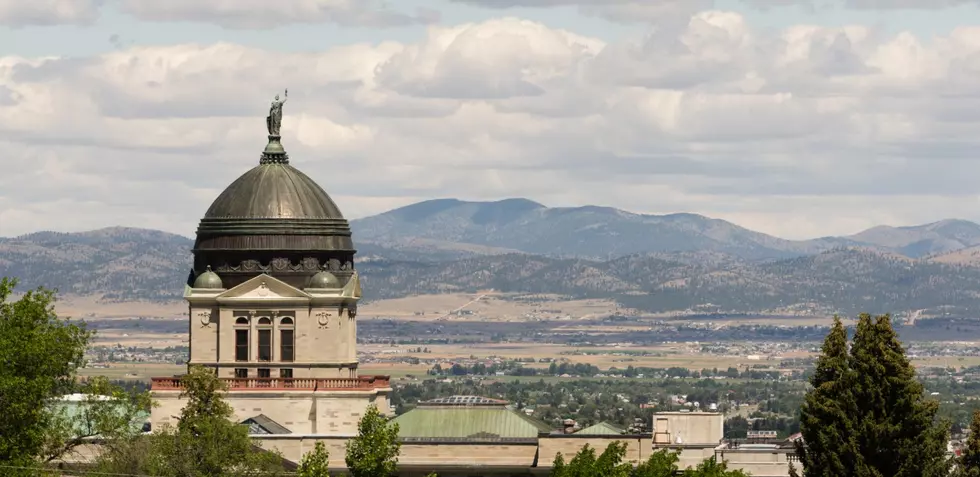 Montana Gubernatorial Debates Airing This Weekend
Getty Images/iStockphoto
With so much of our attention rightly focused on all of the coronavirus news, and the economic fallout from the COVID-19 closures- much of the election news has been pushed off to the sideline. But, as absentee ballots are soon to be shipped out to voters all across Montana- the important primary debates will come back in to focus.
One of the biggest elections this year in Montana, aside from the US Senate race, is the race for governor. If you're hoping to see all the candidates on one stage....er- screen...stay tuned this weekend. The Greater Montana Foundation and the Montana Broadcasters Association are teaming up to co-sponsor gubernatorial debates for both the Democrat and Republican primary contests.
The debates will air live on several Montana radio and tv stations Saturday, May 2nd. Each debate will be 60 minutes long.
Ron Davis, the chairman of The Greater Montana Foundation, and Greg Pace, the chairman of the Montana Broadcasters Association, added these details:
Originally scheduled to take place at the MTN Studios in Great Falls, they will now take place virtually, with all participants in separate locations around the state.  Broadcasts will not be live, local stations will need to be checked for dates and times. Stations have been requested to not broadcast earlier than 6:00 pm that evening.  Greater Montana Foundation is providing funding for the debates.

Those participating are Democratic candidates Lt. Governor Mike Cooney and businesswomen Whitney Williams, and Republican candidates, US Representative Greg Gianforte, Attorney General Tim Fox and Montana State Senator Al Olszewski.

Ron Davis, GMF Board Chair and President of Butte Broadcasting will serve as moderator.  Panelists are Mike Dennison, Montana Television Network; Cyndy Koures, NBC Montana; and Taylor Tucker, Cowles Media.   Questions will not be available in advance nor solicited from the public.  Panelists will decide on the questions.
More From KBUL NEWS TALK 970 AM & 103.3 FM