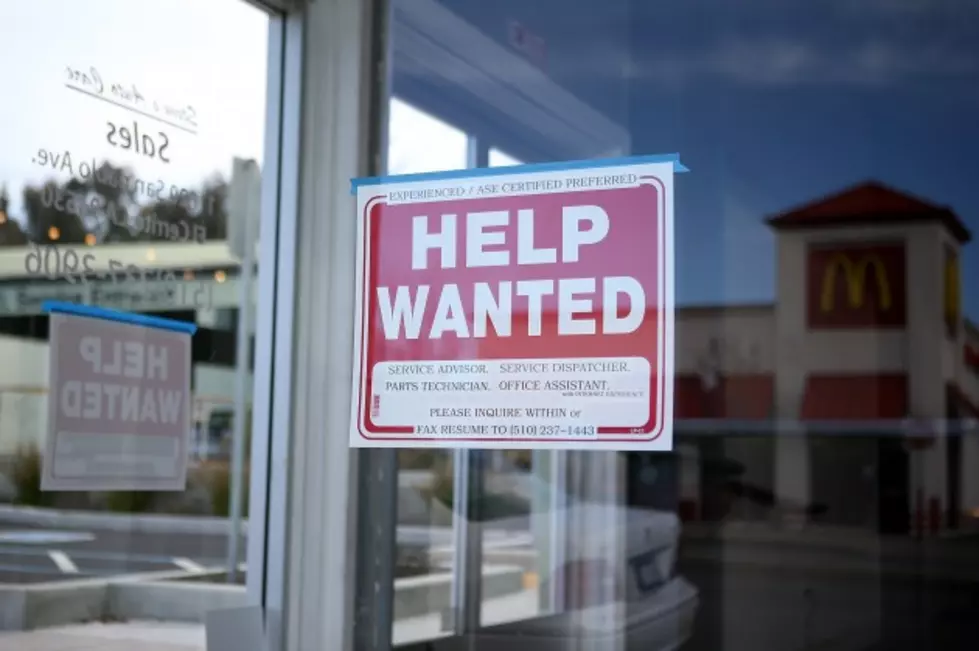 Montana Unemployment Rate Dropped to 4.4 Percent in January, Missoula and Ravalli Show Big Improvement
Photo courtesy of Justin Sullivan/Getty Images
The Montana unemployment rate dipped by 0.1 percent in January, down to 4.4 percent and continues to outpace the national average, which was 5.7 percent. Montana Bureau of Labor and Industry Chief Economist Barbara Wagner says the reason January's numbers are just coming out now, is because the unemployment rate model changed this year. According to Wagner, the new calculation reduces the use of "smoothing."
"The smoothing process often took out some variation of the unemployment rate, and that made it look like a prettier chart, right, but it also took out some of the information about the economy," Wagner said. "This new model, one of the things it does, is take out some of that smoothing process, and allows the unemployment rate to be slightly more sensitive to economic changes."
The new model is expected to show more ups and downs in the economy. Wagner says the new model shows a big decrease in Missoula unemployment over the past year.
"Missoula county, In January, has an unemployment rate of 5.1 percent, and that's a huge improvement from last year. Missoula County actually dropped a full percentage point in their unemployment, down from 6.1 percent in 2014," Wagner said.
It is important to note that the county unemployment rates are un-adjusted, whereas the monthly unemployment rate is adjusted. For comparison purposes, the state-wide unadjusted rate is 5.3 percent.
Ravalli County's unemployment rate is dropping even faster than Missoula's by adding 1,100 jobs over the course of 2014 to knock its unemployment down to 7.3 percent from 9.0 percent last year.
Overall, Wagner says that Montana added more than 3,200 jobs in January.
Barbara Wagner:
More From KBUL NEWS TALK 970 AM & 103.3 FM