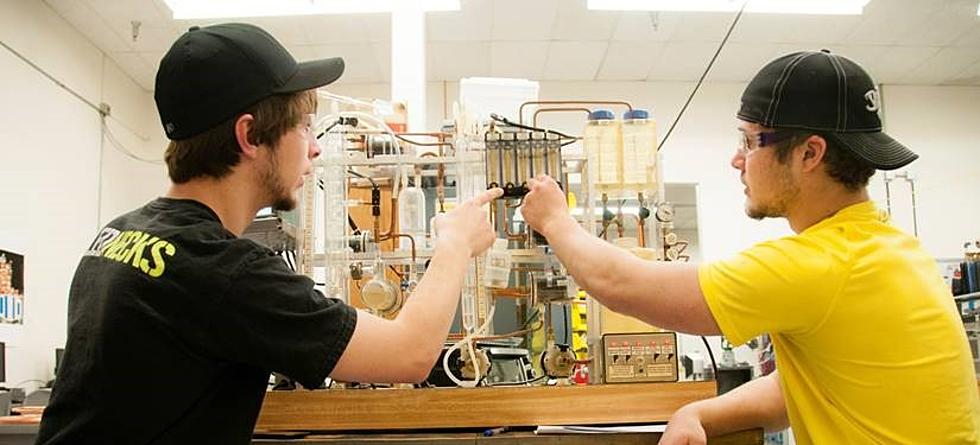 Open House Planned for City College on Saturday
Courtesy MSU-Billings
MSU-Billings is offering up an open house for City College on Saturday. Check out the details below thanks to MSU-Billings.
MSU BILLINGS NEWS—City College at Montana State University Billings will host City College Day on Saturday, Oct. 20 from 10 a.m. to 1 p.m. This open house is a great opportunity to tour the campus, meet the faculty and see programs of interest firsthand, learn about career opportunities, and get helpful information on admissions and financial aid.
City College Day is open to individuals of all ages looking to pursue higher education or advance their careers in variety of fields including autobody, welding, radiologic technology, fire science, and computer technology.
City College is located at 3803 Central Avenue. Central is still under construction between 36th Street and Shiloh Road, however, the avenue can now be used. Additionally, City College can be accessed via the west entrance off of Shiloh. Attendees are encouraged to first check in at the City College Tech building commons area to start. There will be displays and demonstrations in the Tech and Health Sciences buildings on campus, including:
 Admissions - visit about opportunities for dual enrollment and application requirements and processes
 Financial Aid - learn about opportunities towards funding your education
 Workforce Development/America's Promise - learn about non-credit training opportunities and additional financial aid
Developmental Education - practice Accuplacer testing and discuss with math/writing tutors to prepare for college
The General Education Department will highlight some of the innovative ways City College teaches and provides learning opportunities such as:
Getting Smart with Smartboards
Math Puzzles and Games
Surfing the MSUB Library
D2L Walkthrough
Transportation and Welding programs
 Autobody – demonstration on airbrush painting and removing a dent
 Automotive – presentation on how to align a vehicle
 Diesel – use of the scan tool to diagnose engine problems
 Welding – demonstration on the CNC plasma machine and welding simulator
  Process Plant – visiting about the program
Sustainable Energy – demonstration on the wind turbine
  Computer Systems Tech (Networking) – demonstration of Standup Arcade Console using Raspberry Pi computer, Sphero, and Ollie robots
  Computer Desktop/Network Support – hands-on work with desktop computers, servers, and other technical hardware
  Computer Programming and Application Development – demonstration on coding and programming in the 21st century
Presentation on local job opportunities within the Billings community that are focused on the areas of business and human resources
Health and Safety Department
 A&P Laboratory/Pharmacy Technician - microscopes, skeletons, science animation
 Nursing - computerized mannequins used for patient care simulations and lab tour
 Radiology – interactive hand x-ray processing and Ultrasound machines
 Paramedic – demonstration of airway scenarios including oral intubation
 Fire Science – donning and doffing of personal protective equipment
City College looks forward to meeting prospective students or anyone interested in learning more about the college and its offerings.
For more information or questions about City College Day, contact (406) 247-3007.
More From KBUL NEWS TALK 970 AM & 103.3 FM