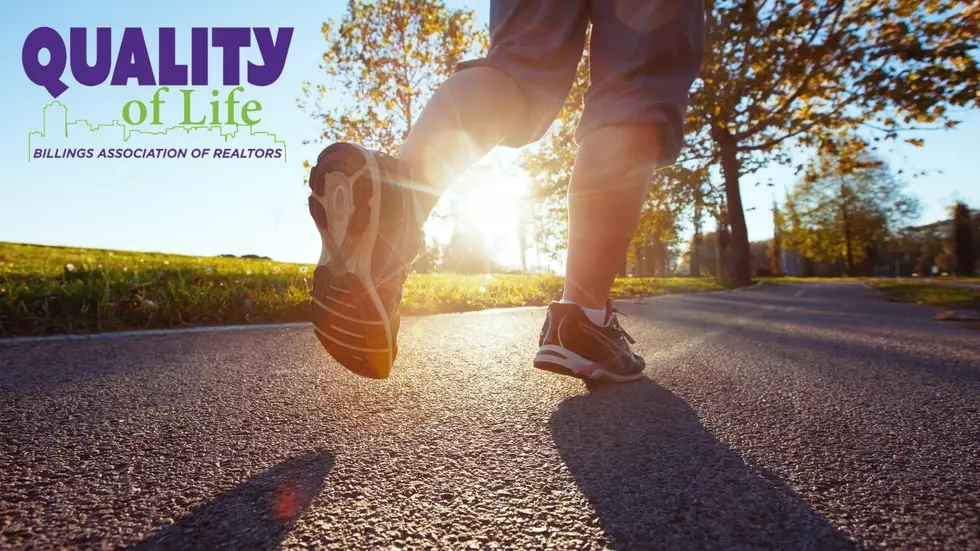 Quality of Life Run in Billings is Back to Boost Local Charities
Quality of Life, Canva
After having to go virtual, once again the Quality of Life Run is back in action. However, this year, there is a new location for the event. This year, the event starts at 8 AM on Saturday, August 6th. Keep scrolling for more.
Mikayla Kovash, Board Committee Chair of the Quality of Life Run gives us the deets:
Today, Mikayla Kovash from the Quality of Life Run visited Townsquare Tower to discuss the run, talk about the last year's run, and share some great details on the event. Listen below.
What is the Quality of Life Run in Billings?
The Quality of Life run raises funds for local charities in Billings, from the Montana Rescue Mission last year, to Big Sky Senior Services this year.
What does Big Sky Senior Services do for our community?
BSSS offers general senior care services. From Household Chores to Nursing Services, Pet Care, Money Management... providing caregiver support and helping connect seniors with their friends. In general, most services a nursing home would offer are offered in the senior's own home.
How do I participate this year?
If you'd like to participate in the Quality of Life Run, simply click the button below to be directed to the run information page. You can sign up online, for just $25, and participate. They have a two-mile and a five-mile course option on paved roads (so yes, you can bring that stroller!).
This year, the run has changed locations to Rimrock West Park, 4548 Rangeview Drive.
Special Thanks
A big special thanks go out to the sponsors of this run, making it possible to provide funding to local organizations.
Stockman Bank
Opportunity Bank
Rachel Cox, Realtor
Chicago Title
Guild Mortgage
Yellowstone Bank
Vintage Photos Of Montana
It's hard to imagine what Yellowstone National Park would look like in black and white. We are so used to seeing the colors that make it one of America's favorite travel destinations. Jezel Doughert's grandmother passed away and like many of us do, she spent hours going through years and years of history, from old yearbooks to news clippings, to pictures. Jezel sent me a piece of history that, if not for her, I wouldn't be able to share with you.
More From KBUL NEWS TALK 970 AM & 103.3 FM