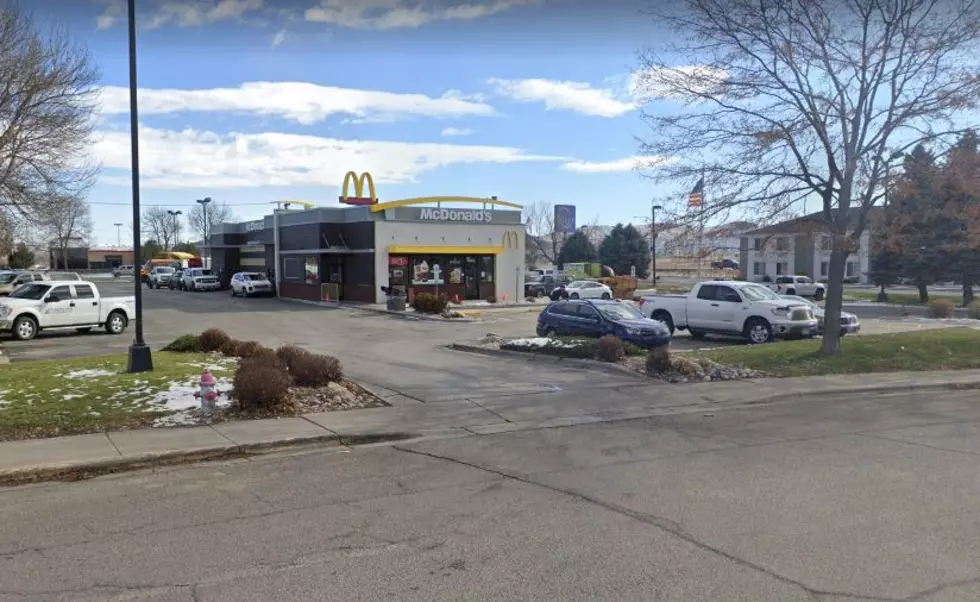 Shots Fired After 'Road Rage Incident' at Billings Restaurant
Credit: Google
Billings Police report that a "road rage incident" led to a shooting in a drive-through late on Sunday morning (5/2), according to a post on Twitter.
The weapons call was made at 11:32 a.m. on Sunday, and that's when BPD reported "two vehicles involved in a road rage incident" occurred in the 4900 block of Southgate Drive at the McDonald's fast-food restaurant drive-through.
According to Billings Police Sgt. Winden, an occupant of one vehicles involved in the incident "confronted the other vehicle" before showing a firearm and then "fired two shots in the air." Before Billings Police arrived on the scene at Southgate Drive, the vehicles involved had already left, according to the post on the @BillingsPD Twitter page.
Billings Police say they were able to identify the vehicle that had the gun, and that the "vehicle led police on a short pursuit prior to the pursuit being terminated." Potential suspects have been identified by BPD, according to the post on Twitter.
No injuries were reported in the incident, and the "case is under investigation," according to Billings Police.
This story will be updated as more information becomes available.
LOOK: Here are the best small towns to live in across America
READ ON: See the States Where People Live the Longest
Read on to learn the average life expectancy in each state.
LOOK: The most famous actress born the same year as you
Many of the actresses in this story not only made a name for themselves through their collection of iconic performances, but also through the selfless, philanthropic nature with which many of them approached their stardom. In an age of flipping the script on societal norms, many of these actresses are using their voices and platforms to be advocates for those who are otherwise unheard.
More From KBUL NEWS TALK 970 AM & 103.3 FM