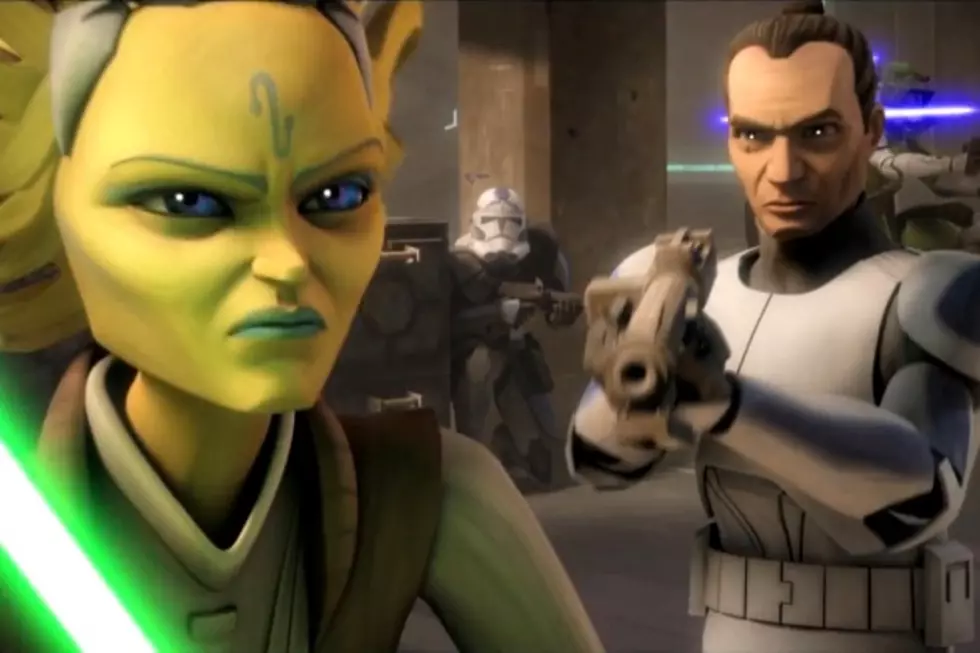 'Star Wars: The Clone Wars' Cancelled by Disney, 'Detours' Shelved Indefinitely?
Lucasfilm
We felt a great disturbance in the Force, as if millions of 'Star Wars: The Clone Wars' fans suddenly cried out in terror and were suddenly silenced. Indeed 'Star Wars' fans likely knew that Disney's acquisition of Lucasfilm could have some unique consequences with regard to the existing TV properties, most notably Cartoon Network's acclaimed 'Star Wars: The Clone Wars.' Now, it seems Disney has decided to pull the plug on 'Clone Wars' and shelve existing plans for Seth Green's 'Star Wars: Detours,' but is there a new hope on the horizon yet?
Well, they managed to wring five seasons and over 100 episodes out of a supposedly three-year period in between 'Star Wars Episode II: Attack of the Clones' and 'Star Wars Episode III: Revenge of the Sith,' but it seems Cartoon Network's 'Star Wars: The Clone Wars' has officially come to an end.
Following Disney's acquisition of Lucasfilm, speculation observed that the series would simply move to Disney XD for its sixth season, but today Disney revealed that Lucasfilm intends to "pursue a new direction in animated programming," by developing a new series to take place within a time frame "previously untouched in Star Wars films or television programming."
Interestingly, Lucasfilm will be "winding down" the Cartoon Network series rather than cancelling it outright, as 'Clone Wars' Supervising Director Dave Filoni had already plotted a number of season 6 arcs. "While the studio is no longer producing new episodes for Cartoon Network, we're continuing production on new Clone Wars story arcs that promise to be some of the most thrilling adventures ever seen. Stay tuned for more information on where fans can soon find this bonus content."
Furthermore, it seems the Seth Green-produced parody series 'Star Wars: Detours' has been shelved for the foreseeable future, as despite producing enough material for a trailer "Lucasfilm has reconsidered whether launching an animated comedy prior to the launch of Episode VII makes sense."
'Star Wars: The Clone Wars' director Dave Filoni has more to say about the end of the series in the video below, along with an exciting new clip, but what say you? Will you miss the animated series, or is it time for a new direction for the franchise now that Episodes 7, 8 and 9 are on the way?
More From KBUL NEWS TALK 970 AM & 103.3 FM