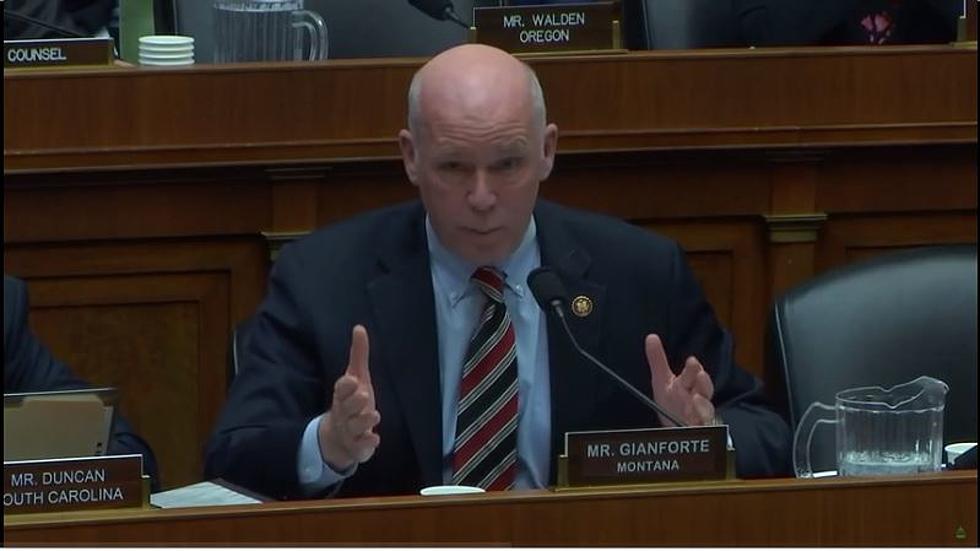 VIDEO: Gianforte Slams Washington Gov on Coal
Courtesy screenshot from CSPAN video.
Congressman Greg Gianforte (R-MT) politely, but directly, laid into Washington Gov. Jay Inslee (D-WA) during a congressional hearing earlier this week.
Gianforte described the failures in Washington state when it comes to efforts to regulate greenhouse gas emissions. He also called on Inslee to visit Colstrip, Montana:
Governor, I would invite you to come to Colstrip, Montana with me to meet the people whose livelihoods you are extinguishing. You have my open invitation.
Check out the video below:
But the real comedy entered the hearing room when Inslee responded to Gianforte. Inslee's response was so tone deaf, that even the Seattle-based media were mocking the wanna-be 2020 Democratic presidential contender.
Inslee shot back by inviting Gianforte to come meet folks who are having trouble breathing because of "coal-fired electricity pollution," adding: "These are the children of the state of Washington."

Huh? What kids? We have just one coal plant left, east of Centralia in rural Lewis County, and that is headed for a phaseout. Inslee has a hyperbole problem.

It's not Inslee's only problem. The climate champion is watching the warming of another long-shot Democratic contender. Columnists are swooning over South Bend, Indiana, Mayor Pete Buttigieg
The Seattle Times also noted that Inslee couldn't answer questions about his testimony, "because I didn't write it, so I will have to ask my staff that question." Times reporter Jim Brunner added:
Inslee got a frosty reception from the only fellow Washingtonian on the panel, Rep. Cathy McMorris Rodgers, R-Spokane, who sought to goad him on how he got to Washington, D.C.

"Out of curiosity, I just wanted to ask you how you traveled here and what the carbon footprint was associated with that travel and if you had laid out specific steps to offset that impact?" McMorris Rodgers asked.
More From KBUL NEWS TALK 970 AM & 103.3 FM