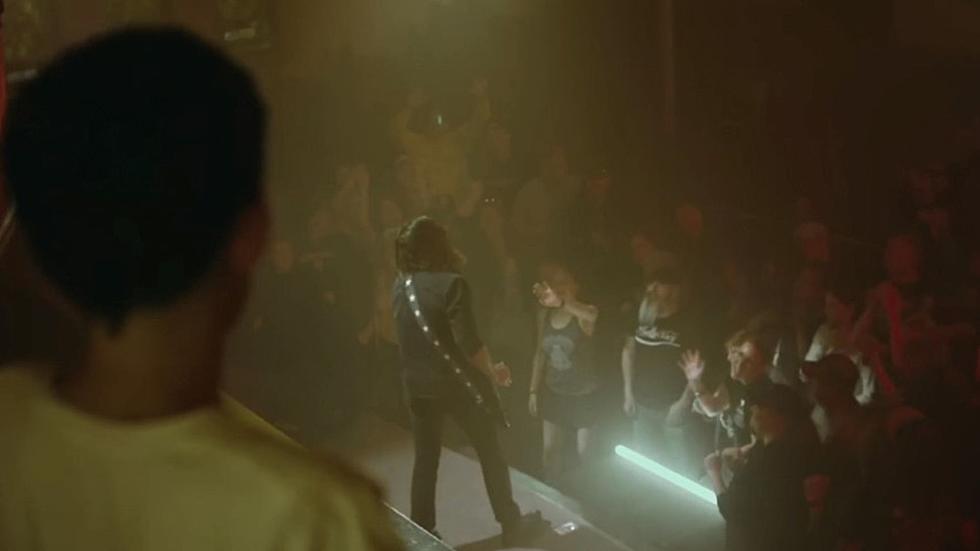 How many Montana faces can you find in the new Tim Montana video?
screenshot from "Devil You Know" music video courtesy of Tim Montana via YouTube
Last Memorial Day Weekend, Tim Montana put out a casting call to anyone in Butte and Southwest Montana who was interested in being a part of a shoot for a music video for his new song.  And locals answered the call.  Now, the finished product is on display for the world to see.
The world apparently is watching.  Tim is getting a big push form iHeartRadio who have just named him as an "on the verge artist" and are promoting him with more frequency on their platforms.
And it's not limited to the iHeart world.  Loudwire has jumped on the Tim Montana bandwagon as well.  And with good reason.  "Devil You Know" is a bit of a different sound than what you have become accustomed to hearing from Tim over the last two decades.  The guitars are heavier and the subject matter a bit darker.  But it is unmistakably Tim Montana.  And one thing Tim Montana loves is to include his friends and his hometown in his music videos.  And "Devil You Know" has Butte written all over it.  Production coordinator Rob Cox who has had his stamp on everything from local theater to "The Tinderbox" to 1923 said that over 80 Butte citizens and guests showed up on Memorial Day Weekend for filming where scenes were shot at the old First Baptist Church on Montana and Broadway.  Cox called the folks who showed up "heroes".  In addition, Duane Gulick and Brant Ahlborn served as a grips, while Kacy Bond was in charge of hair and makeup.
Rock Star Yearbook Photos
Here are over 150 rock star yearbook photos from before they were famous.
13 Rock + Metal Artists Who Had Other Careers Before Music
These rockers had other careers before they became musicians.
Aerosmith Albums Ranked
Any worst-to-best ranking of
Aerosmith
must deal with two distinct eras: their sleazy '70s work and the slicker, more successful '80s comeback. But which one was better?