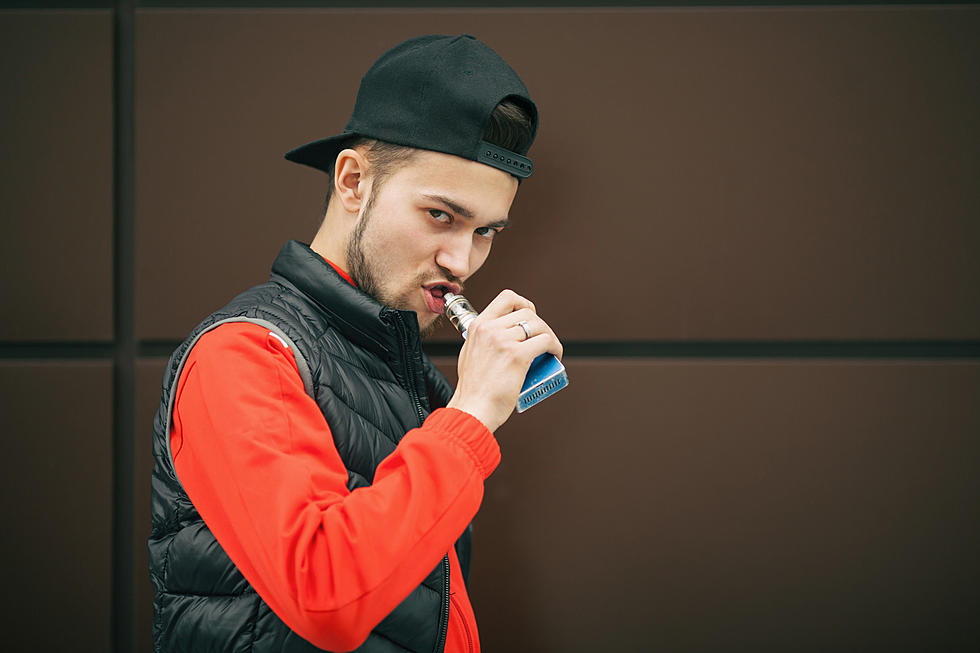 A Good Amount of Montana High School Seniors are Illegally Vaping
Credit: AleksandrYu, Getty Stock/Think Stock
Missoula, MT (KGVO-AM News) - The Montana Office of Public Instruction issued numbers this week about Montana students who are vaping, with Montana high school seniors topping the list at 36 percent, double the national average.
KGVO News spoke to Montana's Superintendent of Public Instruction Elsie Arntzen on Wednesday about the effort to involve parents in the discussion with their children about the dangers of vaping.
Vaping is Illegal for Minors in Montana
"For parental resources as well as for schools to be able to recognize that through a settlement with a corporation called JUUL, Montana received $6 million of that settlement specifically for vaping," began Arntzen. "We have a great partnership with DPHHS, and that's good government when government works together for the people, right?"
Arntzen said the numbers plainly reveal that Montana students are vaping much more than students in other states.
Montana High School Students are Vaping More than those in Other States
"The national average for students recognizing that they themselves are vaping is 18 percent, and yet in Montana, 32 percent of our Montana middle schools through high schoolers said that they have vaped or are currently vaping," she said. "That's really alarming at this point, recognizing that it is against the law to vape (in Montana) when you're a minor."
Arntzen said students and their families need to communicate more deeply about the topic of vaping.
"For a student to have the opportunity to learn, they need a healthy environment," she said. "But again, this is a discussion with families and a discussion with communities. I know our school leaders would also like to have those students healthy in their seats as they learn those more complex opportunities that math and reading do give us that are generated in those very elementary years."
Arntzen said part of the JUUL settlement will be used to help raise awareness about vaping among school children in Montana.
Montana will use $388,000 to Help Stop Underage Vaping
"We are going to be over the course of a year, receiving $388,000, not just to employ a person that's going to be the expert in understanding the consequences of vaping or how to even get started with our youth, but we want to make sure that we have an individual that could come and visit with schools, and more importantly be a resource for parents," she said.
The press release stated that West Virginia has the highest prevalence of use among high school students at 27.5 percent, while Montana and Louisiana have the second highest prevalence of use at 25.5 percent. Montana's high school seniors report vaping use at 32 percent, while the national average is only 18 percent.
LOOK: Highest-paying jobs in Missoula
Stacker
compiled the highest paying jobs in Missoula, MT using data from the U.S. Bureau of Labor Statistics.