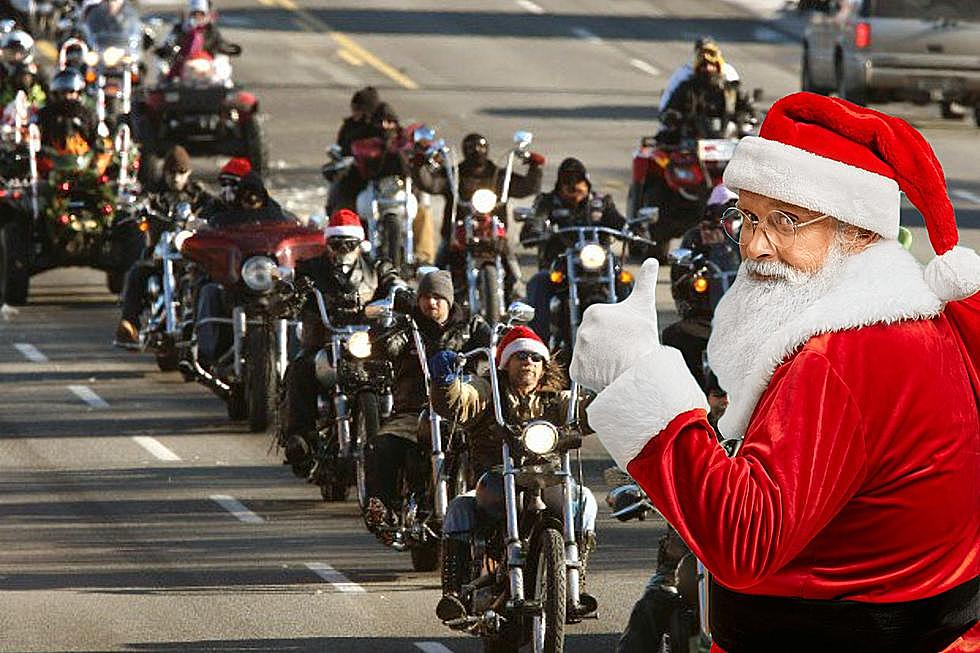 These Santa's Ride Two Wheels. Billings Bikers Gear Up for Toy Run 12/3
Image courtesy Roaddogs IRO, used with permission
The 39th Annual 2023 Roaddogs Toy Run is on December 3rd.
The Roaddogs IRO (IRO means "independent riders organization", not a club or gang) have been collecting piles of toys for Montana kids for nearly four decades. In recent years they've donated upwards of $60,000 worth of gifts. Much of the funds used to purchase the toys are raised at various events hosted by the Roaddogs throughout the year. 2023 is shaping up to be another record-breaking toy drive.
Big bikes, big hearts.
You might think bikers are intimidating, with their leather and tattoos and rough-around-the-edges demeanor, but I can assure you that every biker I've personally met or shared a beer with (numbering in the hundreds) has a big heart hiding underneath that rugged persona. The Billings biker community is one of the most giving groups of people I know, always willing to lend a hand to people in need. Local kids are frequently their biggest benefactors, from medical fundraisers to Christmas toys.
Rain or snow won't stop the Toy Run on Sunday, December 3rd.
Bikers are tough, but Montana bikers have got to be some of the toughest. They'll ride rain, snow, cold, or shine on Sunday, December 3rd at noon from Fire Station #1, located on the Northside at the corner of 23rd St N and 8th Ave. Hundreds of bikers will make their way across downtown, then head west on Broadwater to 24th St West, before reaching their destination at Rimrock Mall where a mountain of toys will almost reach the ceiling. Various local charities will then distribute the toys to needy kids in Billings and the surrounding area.
Knock out your shopping and help a great cause at the auction the night before.
The Toy Run weekend kicks off with the Holiday Jam party on Friday, December 1st. It's at a new location this year, the Moose Lodge at 131 Calhoun Lane (across from the Reno Club). We caught up with Roaddog Tim earlier this week, who said they'll have hundreds of amazing items up for grabs again this year in the silent and live auctions, including many big-ticket items such as TVs, power tools, smokers, and gift baskets of every type and price point.
The Holiday Jam party is open to the public and it's a lot of fun, with live music, food trucks, cold drinks, and more. Find out more about the Roaddogs Toy Run HERE.
Photos from Santa School
Here is a look at what Santa School looks like in Branson, Missouri
Gallery Credit: Billy Jenkins
15 of the absolute worst gifts you could buy for Secret Santa
The Body Shop did a survey and found out that there are 15 items that people keep buying for their Secret Santa that the gift receivers are not happy about. You can see the full list below.
Gallery Credit: Jessica On The Radio