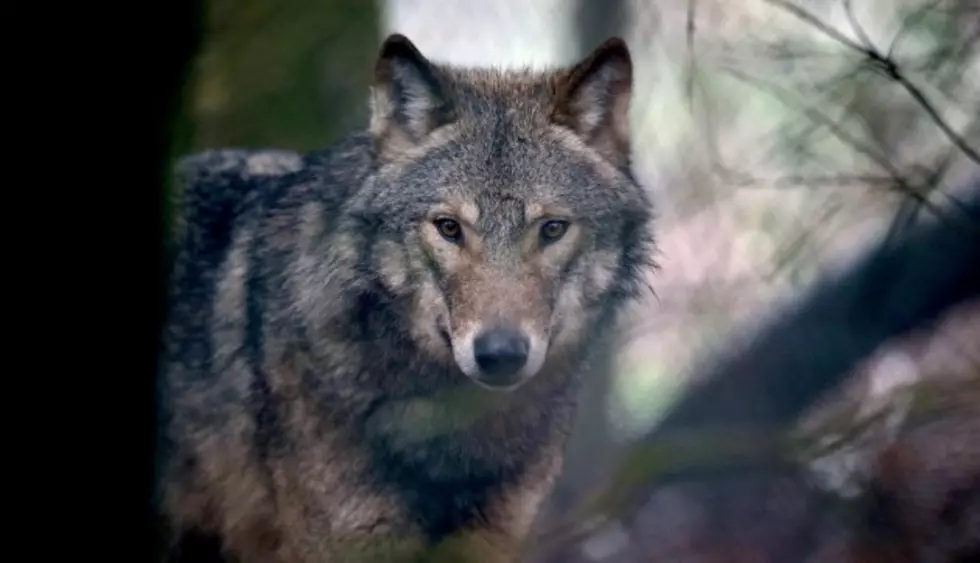 Number of Wolves in Montana Far Higher Than Federal Requirement, Report Shows
Photo courtesy of Matt Cardy / Stringer / Getty Images
A recent report by Montana Fish, Wildlife and Parks shows that the state has far more wolves than the federally required minimum.
"We have to report on the number of packs, the number of wolves we have and show that wolves are still federally recovered," said FWP Region 2 wolf specialist Liz Bradley. "What we showed at the end of 2013, was a minimum count of 627 wolves in the state of Montana, which was only up two wolves from what we had last year [2012], which was 625."
The growth in wolf numbers from 2012 may be small, but the total is well above the federal standard.
"We need to maintain 10 breeding pairs or about 100 wolves as a base minimum to meet that goal," Bradley said. "Now for our management plan, we're trying to keep about 15, to keep a buffer above that so that we don't get too close to that threshold. So about 150 wolves or 15 breeding pairs."
Bradley says that FWP Region 2, the area encompassing Missoula, Ravalli and Mineral Counties, has 220 wolves; a total nearly double the wolf population needed for the entire state.
Because of the federal recovery regulations, monitoring of wolf counts are done throughout the year unlike the way deer or elk are counted, theoretically, this produces a more accurate number.
Liz Bradley:
More From KBUL NEWS TALK 970 AM & 103.3 FM