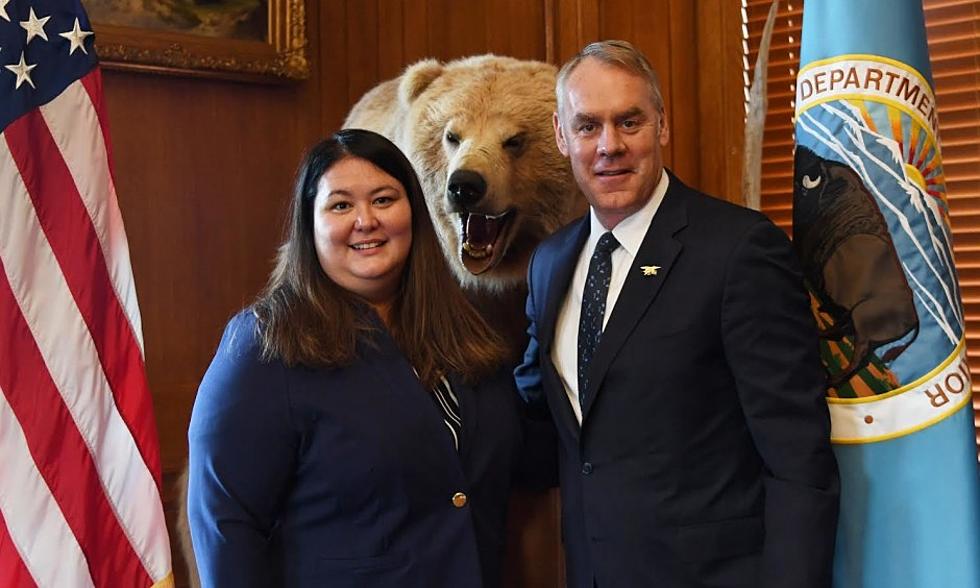 AUDIO: Indian Affairs Secretary on Montana Talks
Credit DOI.Gov
In case you missed it, earlier this week we had an exclusive interview with Tara Sweeney, Assistant Secretary for Indian Affairs at President Trump's Interior Department.
We talked about the challenges facing Indian Country here in Montana, and across the country- especially the challenge of missing and murdered indigenous women. What is causing all of these women to go missing? What is being done to try and stop it and to speed up work on missing persons cases?
Hear about that and more as Tara Sweeney joined us on our statewide radio talk show- Montana Talks- earlier this week. Click below for full audio:
Missing and Murdered Indigenous Women (MMIW) has been one of the top stories here in Montana over the past year. It's a concern shared by lawmakers on both sides of the aisle: why are so many women in our Native American reservation communities getting murdered or going missing? And what can be done to stop it?
It's not just Montana lawmakers focusing on the issue. The Trump Administration is also doubling down at the national level.
Tune in to one of the 24 radio signals carrying Montana Talks across the state between 9 and 10 AM, or listen live at MontanaTalks.com
Billings: Newstalk 95.5 and 95.1 FM, 970 AM KBUL
Bozeman: 1450 AM KMMS
Livingston: 1340 AM KPRK
Missoula: 930 AM and 99.7 FM KMPT
Kalispell: 880 AM and 107.9 FM KJJR
Glendive: 1400 AM KXGN and 103.1 FM
Forsyth: 1250 AM KIKC and 94.5 FM
Lewistown: 1230 AM KXLO and 106.9 FM
Wolf Point: 92.7 FM KVCK
Fort Peck: 107.1 FM KVCK Translator
Shelby: 1150 AM KSEN
Great Falls: 102.7 FM KINX
Helena: 95.9 FM KCAP
Butte: 1370 AM and 94.7 FM KXTL
Scobey: 95.7 FM KCGM
Malta: 100.1 FM KMMR
Plentywood: 100.1 FM KATQ
More From KBUL NEWS TALK 970 AM & 103.3 FM