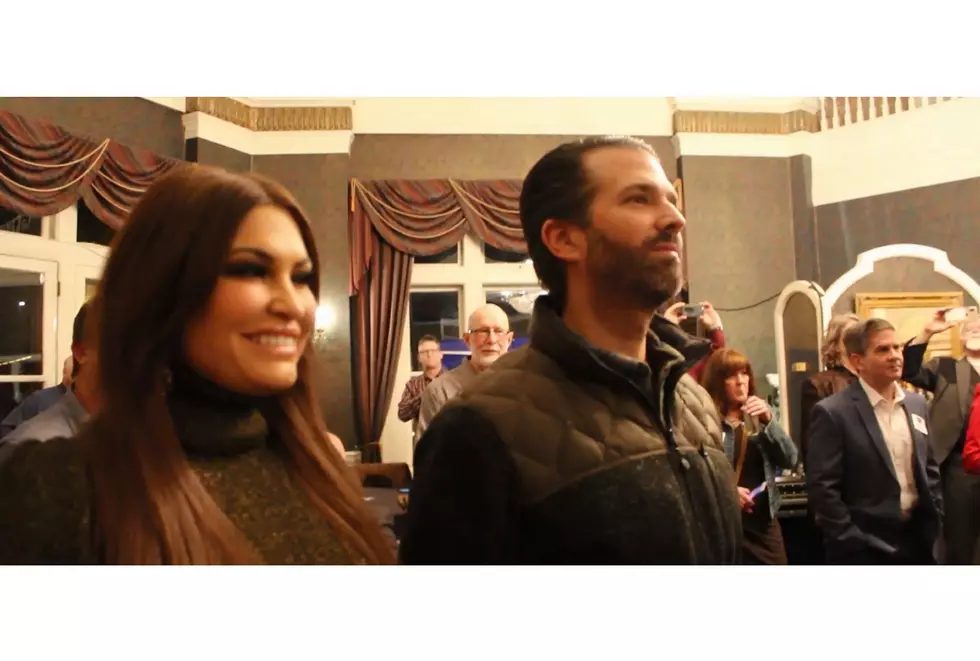 Highlights of Donald Trump Jr.'s Montana Visit
Credit Gianforte campaign video screenshot
Donald Trump, Jr and former Fox News personality Kimberly Guilfoyle were back in Montana over the weekend attending a fundraiser for Congressman Greg Gianforte's (R-MT) bid for governor.
I wasn't able to make the trip to Helena this go-round, but wanted to share some of the highlights for you that we compiled from various news outlets and press releases from the campaign. Big thanks also to Troy Shockley and KCAP radio in Helena for sharing audio highlights.
Phil Drake had this for The Great Falls Tribune:
Trump Jr., who jokingly thanked the crowd for having protesters greet him outside, made several references throughout his speech to his new book, "Triggered: How the Left Thrives on Hate and Wants to Silence Us."

"You can't talk about Hunter Biden. You can't do it. Children are off limits. I go 'That's weird,'" he said, adding he didn't get that memo and could have used it for the past three years.
Donald Trump, Jr also had some fun with the impeachment hearings, as Holly Michels reports for Lee Newspapers:
"We saw it play out for two years with the Russia hoax," Trump Jr. said. "This is just version 2.0 or 3.0 or 4.0, whatever they're throwing at the wall."
According to a press release from the gubernatorial campaign of Congressman Greg Gianforte (R-MT), Trump, Jr. endorsed Gianforte's bid for governor of Montana on Sunday night: .
I endorsed Greg, because he's become a good friend of mine. He's someone I've spent a lot of time with. I know and trust him. More importantly, he's someone that knows business. He knows how to run things. He's done it. He's created jobs. He's not talking about it in theory. He's actually done it in practice.
More From KBUL NEWS TALK 970 AM & 103.3 FM