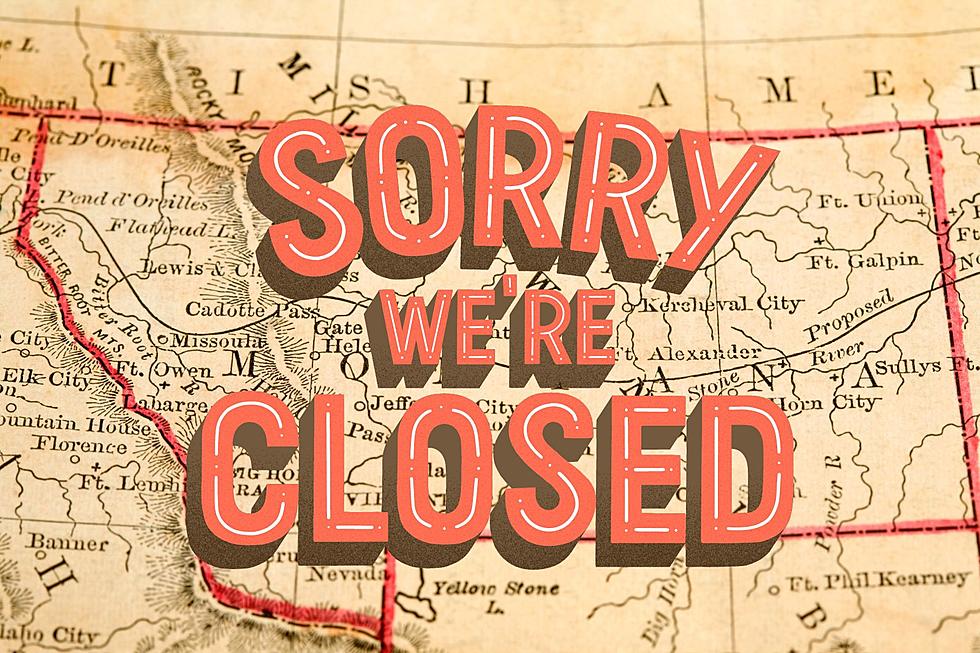 The Top 8 Montana Towns To Avoid If You Can't Stand Transplants.
Credit: Canva
For many locals, the idea of breaking bread with non-Montanans just seems to get under their skin.  They long for days of old, before all of the folks from different states moved here, made owning a house darn near impossible for lots of locals, and brought their ideas on how Montana should be run.
I mean, if you think about it, they have a point, we even have some high-ranking politicians representing Montana that aren't actually from Montana. The theory is, how can you do what's best for Montana if you aren't a Montanan?
Plus, for many locals, unless you were actually born here, you'll never be a true Montanan.
Luckily, if you are one of those Montanans that can't stand all of the transplants, I've got some great news for you.  We have a list of the Top 8 Montanan towns that you will want to avoid if you're looking to stay away from Transplants.
Hamilton, Montana
For whatever reason, people of a certain age (65 plus) seem to be moving to Ravali County and that means, a good portion of the people living in the area are not actually from Montana, since Hamilton is the biggest town in the County, Hamilton makes the list.
Whitefish, Montana
The popular destination town is not only beautiful, but it's also full of transplants. With all of the outdoor activities that it's famous for, Whitefish is very desirable for those looking to move to Montana. Having said that, Whitefish has been voted one of the friendliest towns not only in Montana, but the United States.
Missoula, Montana
The Garden City has seen a lot of growth over the last couple of decades and most of that is due to folks moving to Missoula from other states. Many of the town's residents take great pride in the city's quirky and weird vibe, however, for many Montana natives, it's too much.
Bozeman, Montana
Not only is it the most disliked town in the state, but it's also becoming one of the fastest-growing towns in the country. Once thought of as a cow town with dirt roads, Bozeman has become a hub for the rich and famous.  With high-priced homes and expensive boutique-like stores, the days of the rodeo town so many loved are long gone.
Big Sky, Montana
This popular little town is home to all kinds of winter fun.  With one of the most popular ski resorts in the nation, people flock to Big Sky to hit the powder and enjoy themselves.  Not to mention that one of the most exclusive private communities is part of the area, and almost all of those residents aren't from the state of Montana.
Kalispell, Montana
Kalispell is a charming town with lots of positive things going for it.  Of course, the town isn't far from Flathead Lake or Glacier National Park, which makes it very attractive for those looking to move to Montana and partake in all that the state has to offer. As the Montana Migration continues, Kalispell is one of the towns that is seeing a large number of transplants.
Billings, Montana
Montana's largest city is also growing at a pretty quick pace and most of that growth is coming from out of state. Compared to other popular Montana towns, Billings is still relatively cheap as far as home prices go, and there is certainly more opportunity career-wise. However, with the larger population, there is also increased crime which locals certainly aren't happy about.
Helena, Montana
The state Capitol is filled with politicians and an increasing number of people that aren't actually from Montana.  So, if the idea of politicians and transplants is too much to take, you will certainly want to avoid Helena.
The truth is, as the state continues to grow, more folks will be moving here and making Montana their home, or in many cases a second home.  The good news is if you live in a small, out-in-the-middle-of-nowhere town, you're more than likely safe.  However, if you live in one of the above-mentioned towns, and can't stand transplants, it doesn't look good.
LOOK: Here's where people in every state are moving to most
LOOK: The 25 least expensive states to live in