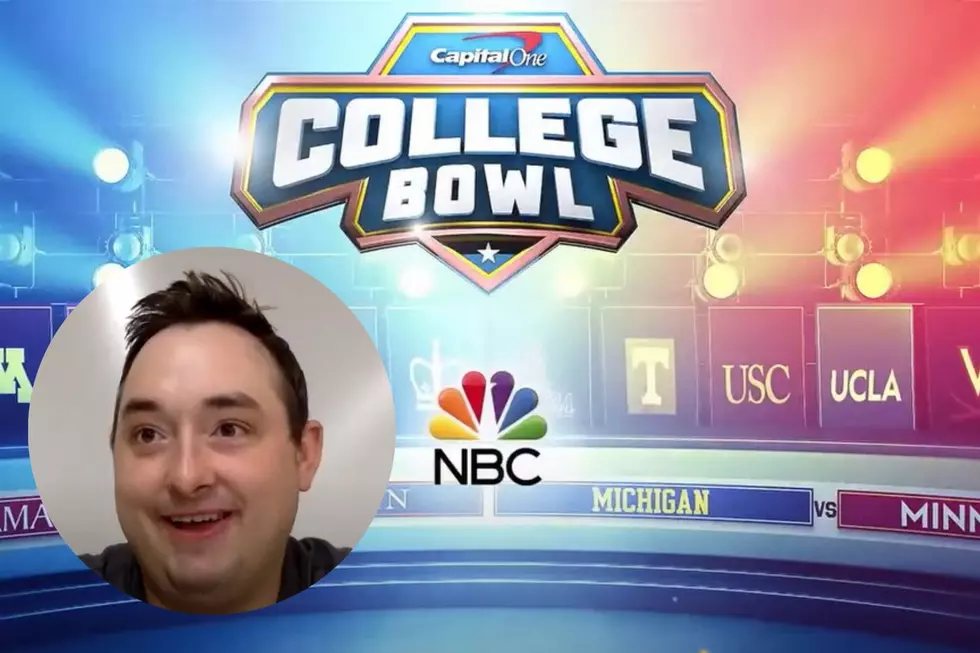 Billings West Grad Will be on Peyton Manning's NBC Trivia Show Sept 9
Credit: NBC via YouTube/inset Zoom
I love it when a local gets to do something cool on a nationwide stage.
Make sure you're watching on September 9th, when Billings West High grad Craig Walker competes on NBC's Capital One College Bowl. I caught up with the 22-year-old BYU student via Zoom on Friday (9/2) to chat about his experience. Scroll down to watch the interview.
The show awards over $1M in scholarships to contestants.
The trivia show will kick off its new season next week. It's pretty entertaining... I mean, who doesn't love trivia? There's a reason why Jeopardy has been on the air for decades, leading to countless variations of the trivia show concept like The Weakest Link, Are You Smarter Than a 5th Grader, and Who Wants to Be a Millionaire. NBC describes the Capital One College Bowl like this,
Hosted by Peyton Manning and Cooper Manning, NBC's "Capital One College Bowl" returns for its sophomore season as the nation's greatest colleges and universities face off in the ultimate battle of the brains. Capital One will award $1 million in life-changing scholarships, providing all the student competitors with tuition assistance for their participation.
The show is executive produced by brothers Peyton, Cooper, and Eli Manning.
Is Manning as nice as he seems on TV?
Peyton Manning comes across as a nice guy. I asked Craig if that's a well-crafted persona, and he said that the NFL Hall of Famer's congenial personality is real. He added that Peyton and his brother Cooper "are genuinely two of the nicest people I've met in my entire life."
Walker credits his science teacher for his love of trivia.
Craig graduated from  West High in 2018 and he credits science teacher Maureen Ladd for inspiring his passion for trivia. Ladd started the school's Academic Team his Junior year, which Walker loved. Watch the video to find out more about his experience on the game show.
The Best TV Shows That Only Lasted One Season