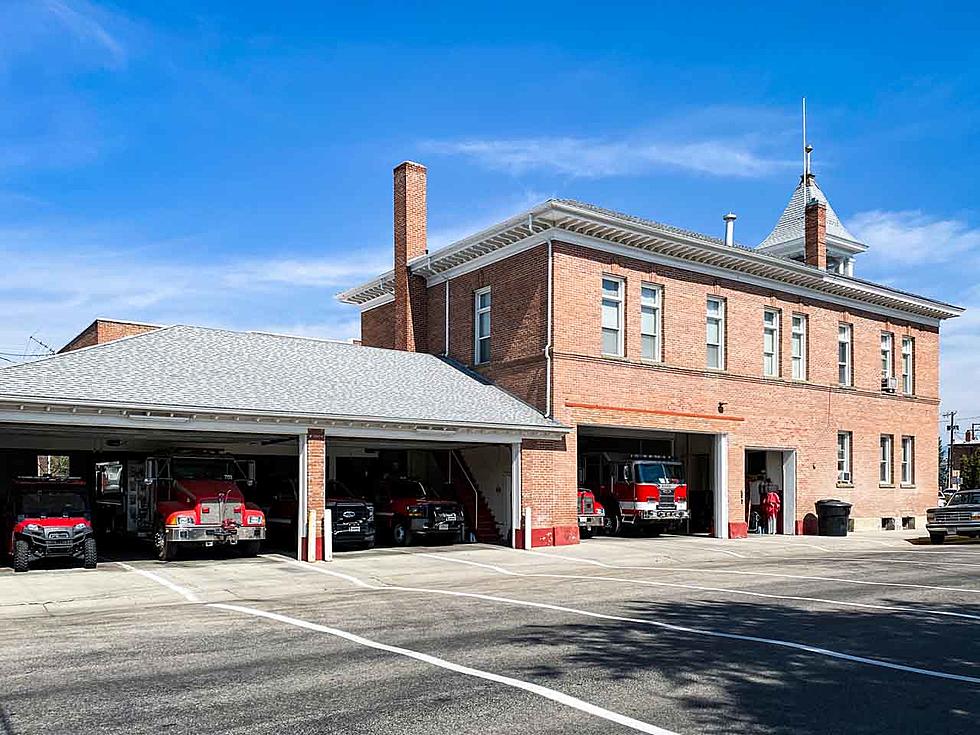 5 Of The Most Interesting Firehouses You'll Find In Montana
Hamilton Fire Department - HVFD
Montana is obviously a big place, so it takes a lot of resources to cover such a vast territory. There are over 280 fire departments across the state, with the vast majority (80%+) being completely volunteer. No matter if they're career or volunteer, one of the most loved assets of fire departments? The fire stations themselves.
For as much history as we have in Montana, it was more challenging than we thought to find fire houses or stations that really had some old funk or personality. But the reason for that is easy - so many fire "stations" are extremely rural and strictly utilitarian...built to stand up to brutal weather. Most, in fact are similar-looking corrugated metal buildings used simply to store equipment and vehicles.
It's pretty amazing to see a map of all the rural fire districts across the state of Montana. By the way - as we mentioned - most of the departments are volunteer and are always looking for able candidates to apply. It's a fantastic way to give back to your community if you have skills that may be helpful to a department.
CENTRAL VALLEY FIRE: BELGRADE, MT & GREATER GALLATIN VALLEY - "Central Valley Fire District is an all-hazards response agency protecting approximately 200 square miles." This is the newest fire station on our list and we included it because it turned out to be a beautiful and clearly very functional. It's located by the Bozeman Yellowstone International Airport in Belgrade.
HAMILTON VOLUNTEER FIRE DEPARTMENT: HAMILTON, MT - Although a brand new city fire station is under construction, we love the vibe of the oldest H.V.F.D. building. The original station is located at 179 S 3rd Street and was built in 1907. (The building on the right with the white pillars is a Masonic Lodge.) The fire department was formed earlier than this featured building, however. "Since 1897, the fire protection services for Hamilton and the surrounding area have been provided by the Hamilton Volunteer Fire Department."
SOMERS - LAKESIDE FIRE DEPARTMENT: NORTHWEST FLATHEAD LAKE - This is a 100% volunteer fire department which does have two stations, but we've chosen to feature their newest building. The decision to build a new firehouse was made in 2017, and it was truly needed. Their old facility had a failing roof, among other structural concerns.
"Each Summer we respond to wildland fires both inside and outside our district. Each Winter we conduct ice-rescue training as the edge-waters and bays often freeze over and attract anglers and other recreational activities. And of course, there is the namesake of the fire-fighting profession, the rare and tragic structure fire, which can happen any time, any place."
LINCOLN VOLUNTEER FIRE RESCUE: LINCOLN, MT - Lincoln is a little town located halfway between Great Falls and Missoula on Highway 200. It's very rural and well known for winter sports such as snowmobiling. We picked this little fire station because it had some character, whereas the vast majority of rural fire departments have very plain metal buildings.
BRIDGER CANYON FIRE DEPARTMENT: NORTH OF BOZEMAN, MT - "Established in 1978, the Bridger Canyon Fire Department has been providing services for the residents and businesses of Bridger Canyon and Brackett Creek. The BCFD district includes over 650 homes as well as the U.S. Fish and Wildlife Service's Fish Technology Center, Crosscut Mountain Sports Center and the Bridger Bowl Ski Resort."
The Top 5 Most Rural Post Offices Of Small Town Montana
Some of Montana's rural post offices don't even make it onto Google Street View, but they're incredibly important hubs in rural parts of the state. We did a little digging and found a few hidden gems. Take a look!
Cities in Montana That Have a Symphony Orchestra
Montana cities are packed with true, big city talent within their symphony orchestras and programs. We even have a support organization for all of the separate symphonies across the state. Treat yourself to a performance soon - you will not be disappointed.
Top 5 RV Parks in Montana
When you need more than just a campground, you might need an RV park! Especially if you like to travel the country in a proper Recreational Vehicle, you need to know where to find good places to park for a few days. Montana is home to some very fine RV parks. Here are some of the best that Montana has to offer when you're on the road.
More From KBUL NEWS TALK 970 AM & 103.3 FM