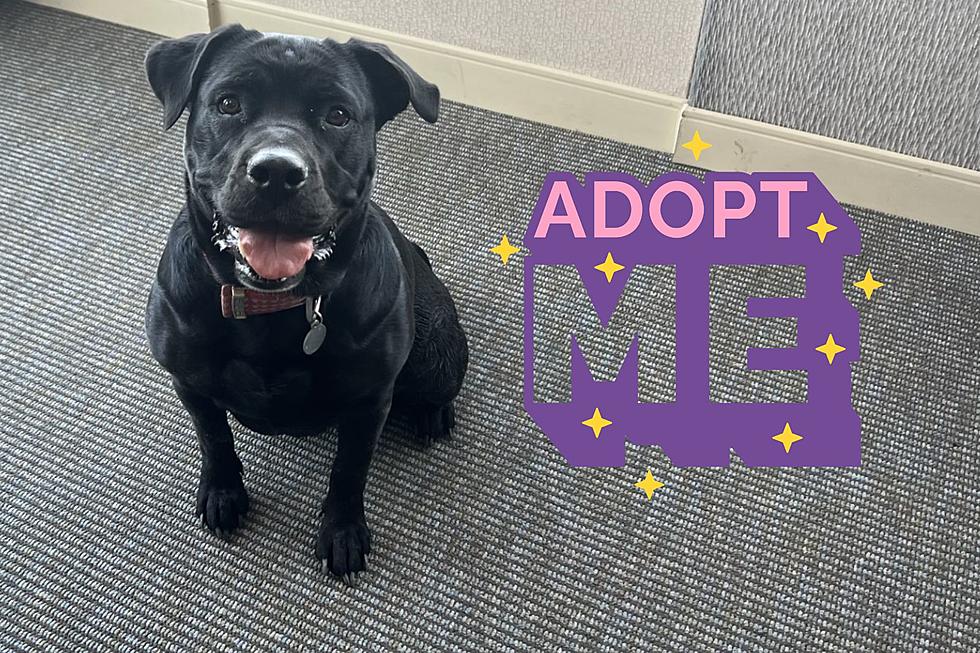 'Dolly' Will Warm Your Heart. Meet Billings' Featured Adoptable Pet
Michael Foth, TSM/Canva graphics
Each week we get the pleasure of meeting a featured adoptable pet from Yellowstone Valley Animal Shelter during a segment we call Wet Nose Wednesday. It's always a highlight for us as a staffer from YVAS brings an up-for-adoption dog (occasionally a cat) to our studios. As a pet lover, it's fun to see each dog's personality.
They're so different, kind of like people.
Sometimes the dogs are a little shy or skittish, other times they can't sit still and spend the entire interview time bouncing around the walls of the studio. This week's pet seems to have a perfect balance of energy and calmness.
Meet Dolly.
Dolly is a one-year-old American bully mix. She was relinquished to the shelter for unknown reasons, and she has one of the most lovable personalities. Some pitty breeds have an overabundance of energy, especially at just a year old. Not Dolly. She was surprisingly calm while exploring our offices and appears to know basic commands like "sit." She's short and stout and looks like maybe she is part lab, with a jet-black coat. She's spayed, microchipped, and up to date on vaccinations. If you don't fall immediately in love with Dolly, you can browse all the other adoptable dogs and cats at YVAS HERE.
About Yellowstone Valley Animal Shelter.
A common misconception is that YVAS is a City of Billings entity. That is not true. They do have a contract with the City to help handle strays and runaways, but the shelter is a completely separate, 501(c)(3) non-profit. Their About Us page explains,
Over the last decade, YVAS has grown to become the largest shelter in Montana, intaking over 5,000 animals every year.  Despite being one of the largest shelters in the state, YVAS has one of the smallest staff when compared to others in Montana.
Donations and volunteers are always appreciated.