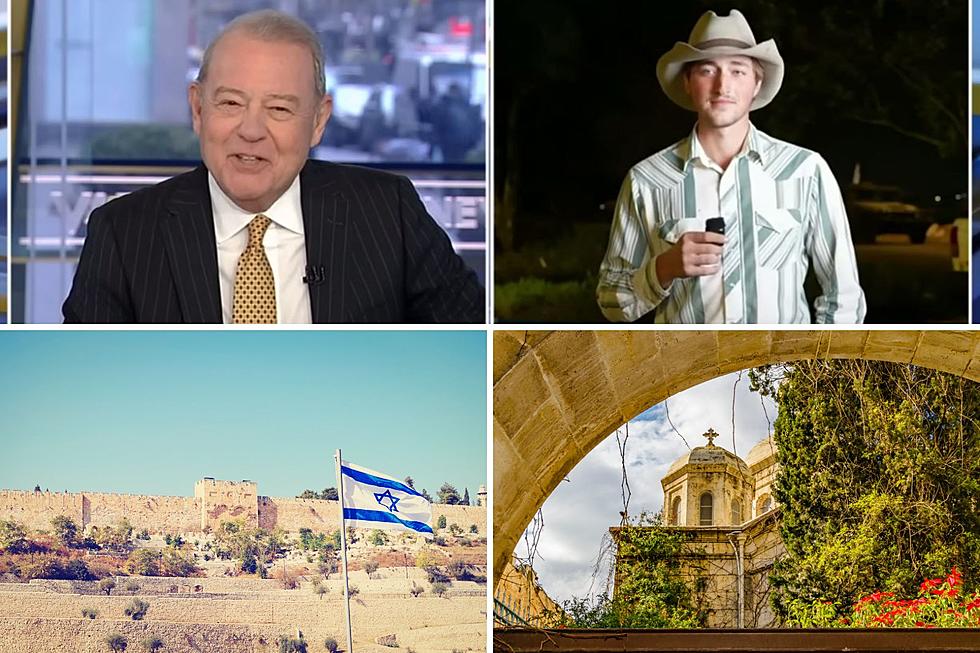 The Viral "Montana Cowboys in Israel," Here They Are
Credit Fox Business YouTube video screenshot/ Canva
I kept seeing this video on X, the platform formerly known as Twitter. Who are these courageous Montana cowboys helping our friends in Israel? Here you go.
They're Christian cowboys from Montana and elsewhere in the US headed to Israel to help farmers in the wake of the Hamas terror attacks.
John Plocher and Yosef "Yoss" Strain from Montana – along with two other cowboy hat-wearing companions – were spotted en route to Israel on Nov. 6 at New York's JFK Airport, and again when they arrived at Ben Gurion Airport in Tel Aviv, and photos quickly went viral on social media, with one post on X, formerly Twitter, garnering several million views.
Full Story: Operation Ittai is raising $29 million to bring supplies and equipment to Israelis in the West Bank
John Plocher joined Stu Varney in a recent interview on Fox Business.
Plocher: I'm working with a organization called HaYovel and it's Operation Ittai. And what they're doing is they're supporting the farmers and the Jewish communities out here in Judea and Samaria. They're bringing things- essential supplies needed for the communities around here so that what happened on the attack here recently doesn't happen out here. They're bringing in bulletproof vests, night vision goggles, security drones- stuff to keep these communities safe.
Here's the full interview with Stu Varney:
WATCH OUT: These are the deadliest animals in the world